Minnesota calls on Avalanche's Parenteau
March 14, 2010
by Brian McDonough | NAHL.com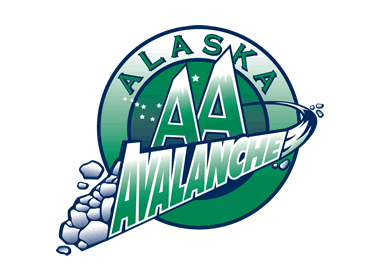 When University of Minnesota assistant coach John Hill contacted Jake Parenteau at Christmastime regarding his interest in the unheralded Alaska Avalanche defenseman, it was something Parenteau didn't see coming.

"He said we'll been watching over you a bit and see how you progress throughout the year," said Parenteau. "I never thought I'd get that call. It was a big shock to me."

Less than three months later, that call - along with continued development by the high-scoring blueliner - has translated into a commitment to the storied WCHA program.

For Parenteau, a 20-year-old from Shafer, Minn., who grew up a diehard Gophers fan - his father, Tom, played for the program from 1981-85 - the news still hasn't quite hit home.

"It's a dream come true," said Parenteau. "It's something I've been dreaming of since I was 3 years old."

Hill was able to see more of Parenteau's on-ice exploits at January's highly scouted Sherwood/NAHL Top Prospects Tournament, which got rave reviews from Parenteau.

"He sent me an e-mail a couple days after (Top Prospects) and said I played well," said Parenteau, the eighth player who competed at the showcase to commit to a Division I school after the event. "It was a great experience, definitely helpful."

Now in his second season with the Avalanche, Parenteau, a virtual unknown playing for Chisago Lakes in the Minnesota high school ranks, has blossomed into one of the NAHL's elite blueliners. His 43 points (14 goals) through 49 games are tied for most among NAHL defensemen, and his plus-26 rating is tied for sixth in the entire league.

"When I took the job here in Alaska, he was the first player I committed to," said Avalanche head coach Dave Boitz, who previously coached the North Iowa Outlaws. "His talent was obvious, but he'd never played at a high level so he had to learn the game. He's absolutely worked his way, on and off the ice, into being one of the best players in our league.

"He's also maybe the most humble, unassuming athlete I've ever had," Boitz added. "He's one of our captains and one of our best players and is always willing to sharpen skates or carry sticks or whatever he can do to be helpful to his team."

And with his plans mapped out for the next four years, Parenteau is nothing but thankful for his opportunity in the NAHL.

"Coming up to Alaska was the best decision of my life so far," said Parenteau, who was also courted by St. Cloud State University (WCHA) and a couple of schools on the East Coast. "I've grown a lot; playing over 100 games, it's helped me figure things out."

"He's a coach's dream in terms of his attitude and commitment," said Boitz. "I knew Minnesota liked what they saw on the ice, but I also knew once they talked with him and met him they'd like him even more."

The NAHL's West Division now has two players committed to Minnesota, as Fairbanks Ice Dogs forward Jared Larson recently announced his intentions to play for the Gophers, too.

"Having Jake commit to the U of M not only is huge for our program, but also says a lot about the division he's playing in," Boitz added.
The other Top Prospects players who have committed to Division I schools since the event are: Bismarck Bobcats forwards Ben Danford (Canisius College) and Casey Kleisinger (Air Force Academy); Fairbanks Ice Dogs defenseman Josh Nelson (Minnesota State-Mankato); Janesville Jets forward Rui Encarnacao (University of Connecticut): Owatonna Express defenseman Jake Sloat (Bowling Green State University) and forward Cory Thorson (St. Cloud State University); and Wenatchee Wild forward Shawn Pauly (Air Force).
View the complete NAHL College List here.