NAHL alums ready for 2015 NCAA Frozen Four
April 9, 2015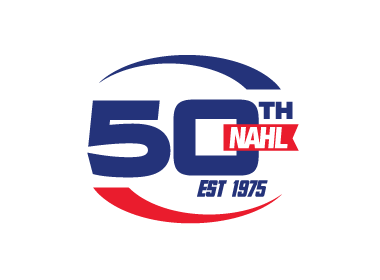 There will be a significant NAHL flavor this weekend as the 2015 NCAA Division I Frozen Four gets underway at the TD Garden in Boston, Massachusetts.
A total of 12 NAHL alumni will be playing in the event, which begins Thursday, April 9th with the National Semi-Finals. Here is the schedule:
Thursday, April 9th: Providence vs. Nebraska-Omaha, 5pm est
Thursday, April 9th: Boston University vs. North Dakota, 8:30pm est
Providence College will face Nebraska-Omaha in the opener. Providence currently has two NAHL alumni on their roster in former Amarillo Bulls (2011-12) forward Brooks Behling and former Janesville Jets (2009-11) forward Ross Mauermann.
Nebraska-Omaha has five NAHL alumni on their roster and are led by their goalie Ryan Massa, who is a former Bismarck Bobcat (2009-10). Massa has appeared in 28 games (14-7-6) and allowed 51 goals for a stellar 1.92 goals-against average. He made 783 saves and recorded a career best .939 save percentage. Other alumni on Nebraska-Omaha include Jono Davis/Wenatchee Wild (2012-13), Justin Parizek/Aberdeen Wings (2011-13), Matt Youso/Brookings Blizzard (2012-13) and Dominic Zombo/St. Louis Bandits (2008-09).
In the nightcap, North Dakota will take on Boston University in a battle of #1 seeds. While the Terriers do not have an NAHL alum on their roster, the Fighting Sioux have five on their roster. That includes former Coulee Region Chill (2009-11) forward Connor Gaarder, Paul LaDue/Alexandria Blizzard (2010-11), Tucker Poolman/Wichita Falls Wildcats (2011-12), Johnny Simonson/Austin Bruins (2011-13) and Nick Mattson/USNTDP (2007-09).
The NCAA Frozen Four is one of the premier competitions in hockey. While the tournament features exciting play every year, this tournament includes a school making its Frozen Four debut.
Before 2015, the University of Nebraska-Omaha hockey team had only qualified for the tournament twice, first in 2006 and again in 2015. On both occasions, Omaha was knocked out in their first game. They're poised to take on Providence.The Friars finished the season with a 24-13-2 record and a No. 4 seed.
The tournament's other game features two schools with rich hockey histories. Boston University has an astounding 22 Frozen Four appearances and an equally impressive five championship titles, the most recent of which came in 2009. The Terriers will take on North Dakota, which boasts 21 frozen four appearances along with seven championships. The winner of this matchup will be favored to take home the title this year.