Fairbanks forward Ohrvall makes NCAA DI commitment
April 8, 2015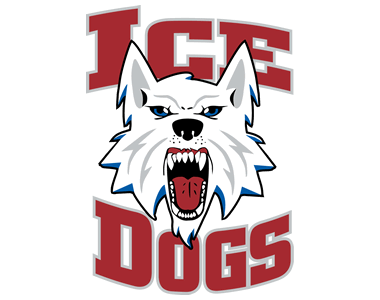 By Tim O'Donnell, News-Miner
The Fairbanks Ice Dogs of the North American Hockey League (NAHL) are pleased to announce that forward Jesper Ohrvall has committed to play NCAA Division I hockey for Rensselaer Polytechnic Institute (RPI) in the ECAC.
Fairbanks head coach Trevor Stewart believes Ohrvall, from Halmstad, Sweden, has the skills to make an immediate impact with the Engineers in the Eastern College Athletic Conference.
"I wouldn't be surprised if he makes an impact right away in the ECAC," Stewart said.
Ohrvall, who has 36 points in 26 games this season, said he wants to make an impact as a freshman next season.
When he arrives in Troy, Ohrvall will see two familiar faces. His current Ice Dogs teammate Todd Burgess is also a RPI recruit while former Ice Dog Viktor Liljegren, whom Ohrvall played against in Sweden, completed his freshman season with the Engineers.
Liljegren, who hails from Stockholm, scored seven goals with five assists for 12 points in 40 games this season as the Engineers went 12-26-3 overall and 8-12-2 in the ECAC.
"I talked to Todd and (Viktor)," Ohrvall said. "They helped me through the process."
Ohrvall, who ended the regular season on a seven-game point streak, has scored 24 goals and 12 assists in 26 games this season. He was named the NAHL Midwest Star of the Week twice during the regular season.
"If he hadn't gotten injured, his numbers would be more eye catching," Stewart said.
After coming back from the injury, Ohrvall scored 12 goals in a six game span, including scoring four times against the Wenatchee Wild in late January at the Big Dipper Ice Arena.
"I play on a pretty good line," Ohrvall said of his success this season. "We've been a very good team this year."
"We saw his skill level at our main camp during the summer," Stewart said. "His skill set is super high."