Tornado's Pink In The Rink weekend raises $12K
March 11, 2010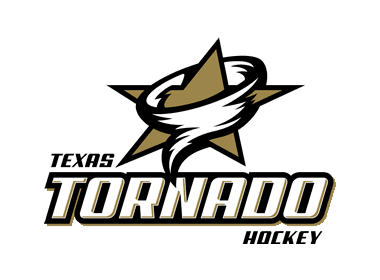 The Texas Tornado raised $12,000 for the American Cancer Society Relay For Life Frisco during its second annual Pink In The Rink weekend, which was held March 5-7.

"It's a privilege to work with Relay For Life Frisco this year, as this event was truly a success for both of us," said Tornado president, general manager and head coach Tony Curtale. "Cancer has touched the lives of many in our organization and we're ecstatic to help fight this terrible disease."

Twenty percent of the ticket sales, merchandise sales, silent auction and silent jersey auction from all three games, made up the $12,000 raised for Relay For Life Frisco.

The Pink In The Rink weekend also celebrated the life of Lisa Flowers, a longtime Tornado fan and host mom to many of the Tornado players throughout the years, who lost her battle with cancer in the fall of 2009.

Each player wore a commemorative floral patch with the initials "L.F." in honor of Flowers. This year's Pink in the Rink weekend marked the first annual Flowers Cup. The three-day battle concluded on March 7 as the Tornado swept the Springfield Jr. Blues to win the Cup in loving memory of Flowers.

"Relay For Life Frisco would like to thank the Texas Tornado and its sponsors for their hard work to make the weekend of Pink In The Rink such a huge success," said Michelle Westfall, Relay For Life Frisco Event Chair. "We appreciate the opportunity to be apart of the inaugural Flowers Cup, as cancer touches so many, and we are thankful for the generosity of the Frisco community in supporting this event and this great cause."

The Tornado and American Cancer Society Relay For Life Frisco would like to thank their Pink in the Rink sponsors: EFA Processing, Texas Oncology, Freddy's, Data Bank, Travelers Insurance, Maggiano's, Texas Alley Roofing and United Healthcare.