Former NAHL Rookie of the Year Kero signs with Blackhawks
April 3, 2015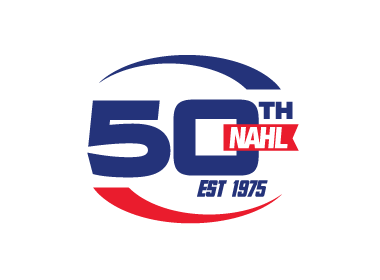 The Chicago Blackhawks announced today that they have agreed to terms with former NAHL Rookie of the Year and forward Tanner Kero (CARE-oh) on a two-year contract. Kero will report to the American Hockey League's Rockford IceHogs.
Kero, 22, paced the Western Collegiate Hockey Association's Michigan Tech Huskies with a collegiate career-high 46 points, 20 goals and 26 assists in 41 games during his senior year; he also led the WCHA in points. The Huskies' co-captain ranked fourth on the club with a +22 plus/minus rating and led the team with 150 shots on goal. A 2015 Hobey Baker nominee, Kero shared the Huskies lead with seven game-winning goals.
Kero played in the NAHL during the 2009-10 season for the Marquette Rangers and was named the NAHL Rookie of the Year. As a rookie, Kero led the NAHL in goals that season with 32. Kero was also named to the NAHL All-Rookie Team, as well as, the NAHL All-North Division Team that season.
The NAHL Rookie of the Year during the season prior (2008-09), Brandon Saad, is also playing in the NHL for the Chicago Blackhawks.
The Hancock, Mich., native was named the 2014-15 WCHA Player of the Year, WCHA Outstanding Student-Athlete of the Year and to the All-WCHA First Team. In his four years at Michigan Tech, Kero totaled 111 points (55G, 56A) in 153 games. Kero was named one of the 10 finalists for the 2015 Hobey Baker Award, given annually to college hockey's top player