Fairbanks, Wichita Falls brace for outdoor game
March 10, 2010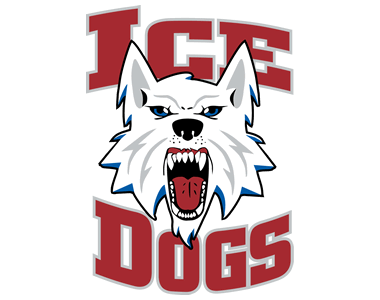 The Fairbanks Ice Dogs and the Wichita Falls Wildcats better bundle up for their contest this Saturday (March 13), because that's when the Alaska team is hosting its second annual outdoor game.

Over 2,000 spectators took part last year's festivities, which marked the first-ever USA Hockey-sanctioned outdoor junior game.

"It hasn't taken long for this to turn into a special event, and one the entire Fairbanks community has really rallied around," said Ice Dogs general manager Rob Proffitt. "We're looking forward to a great hockey game and a great atmosphere overall."

The temperatures for last year's game, which was held in February, hit single-digits. The Ice Dogs won that contest over the Alaska Avalanche, 3-1. The mercury it expected to hover in the below-zero-to-mid-teens range this weekend.

"We moved this year's game to March so it'd be a little warmer, but obviously that didn't work," Proffitt said with a laugh. "But we embrace our winters up here, and the bitter temperatures is part of what makes the game so fun."

So does the VIP hot tub seating, the outdoor beer garden and a giveaway to win a trip for two to May's Robertson Cup Championship Tournament in Wenatchee, Wash. There will also be a qualifying for a Coors Light 4-wheeler giveaway.

Last year's game was one Ice Dogs head coach Josh Hauge will never forget.

"It was one of the best things I've ever been involved with in hockey, and to be able to be a part of it again is exciting," he said. "I know our players are really looking forward to it, too."

This year's game, which will be played on the outdoor rink located on a field next to the Ice Dogs' usual home, Big Dipper Ice Arena, will again be split into four, 15-minutes quarters. Snow bleachers have been constructed around the rink, which is enclosed by a chain-linked fence acting as hockey glass. Lights and a scoreboard will also be in place, along with a sound system.

"We're looking forward to it," said Wildcats head coach Mike Flanagan. "It's not too often you get to participate in an event like this, so it'll be a neat experience. I know our guys are looking forward to it, too."

Sarah Palin, then the Governor of Alaska, dropped the ceremonial first puck at last year's game. Another high-profile name is scheduled to do the honor this time around, according to Proffitt.

"We're fortunate to be able to host an event like this," said Proffitt. "It's a lot of fun for everybody."

Faceoff is set for 7:30 p.m. local time. Watch the game live through B2 Networks.