Watch Now: NAHL Plays of the Week, Mar. 23-29
April 1, 2015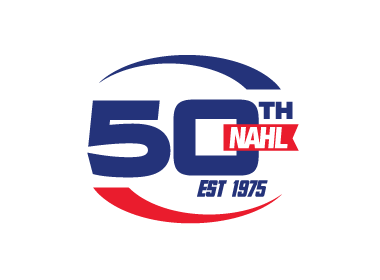 The North American Hockey League (NAHL) is pleased to continue an exciting feature this season, seen exclusively on NAHL.com.
The Plays of the Week can be viewed every week on the new NAHL TV platform and features the top goals and saves of the week from NAHL games played Monday-Sunday that respective week.
In the final week of the regular season, NAHL players didn't disappoint as we again are treated to some incredible goals. That includes a couple more candidates for goals of the year, showing off some incredible stick-handling.
Do you have a goal or a save that you would like to see in the NAHL Plays of the Week? We want to hear from you! Email us your nominations and you could see them in next week's edition.
Featured in this week's edition is:
Player: #22 TANNER LOMSNES
Team: Corpus Christi IceRays - Forward
Player: #21 BJORN SIGURDARSON
Team: Aberdeen Wings - Forward
Player: #27 AUSTIN ALBRECHT
Team: Wichita Falls Wildcats - Forward
Player: #9 TAYLOR FERNANDEZ
Team: Keystone Ice Miners – Forward
Player: #16 KYLE STEPHAN
Team: Wenatchee Wild – Forward
Player: #7 SAM RENNAKER
Team: Topeka RoadRunners - Forward
Player: #27 CONNOR KELLY
Team: Corpus Christi IceRays – Forward
Player: #24 EVAN OKELEY
Team: Wichita Falls Wildcats - Forward
Player: #8 ALEX BERARDINELLI
Team: Michigan Warriors - Forward
Player: #3 IAN SCHEID
Team: Austin Bruins – Defenseman
Player: #12 JAKE AHLGREN
Team: Wenatchee Wild - Forward
Player: #17 TYLER TOMBERLIN
Team: Fairbanks Ice Dogs