Chill blank Blizzard on Thursday, 5-0
March 26, 2015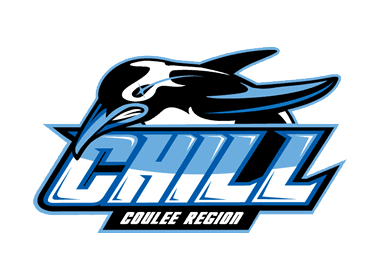 Brookings 0 @ Coulee Region 5 – Adam Carlson stopped all 25 shots that came his way to post his fifth shutout of the season as Coulee Region blanked the Brookings Blizzard at home by a 5-0 score on Thursday night.
Brogan Rafferty started the scoring late in the 1st period with the eventual game-winning goal as he converted on a nice 2 on 1 passing play with Jack Sorensen. Richard Zehnal picked up the second assist.
The Chill pushed the lead to 3-0 in the 2nd period. Midway through the frame Soren Colstrup skated into the high slot from the side boards and ripped a shot past the glove of Brookings goalie Eric Hancock for his first career NAHL goal to make it 2-0. Five minutes later a goal from Ondrej Zehnal made it 3-0. After a flurry of shots and pressure for a solid minute by the Chill in the Blizzard zone, Zehnal took a shot that was deflected and bounced over the head of Hancock for the goal.
Midway through the 3rd period, Rafferty added his second goal of the game to make it 4-0 as he converted on a broken 3 on 3 to scoop up a loose puck in front after joining the rush and backhanding a shot home. Just over a minute later Dawson DiPietro completed the scoring as he took a nice pass from Ondrej Zehnal and converted on a shot from the high slot past Hancock.
Eddie Matsushima ended the night with a pair of assists. Hancock made 36 saves in the loss for the Blizzard.