Three graduates named to CCHA All-Rookie Team
March 8, 2010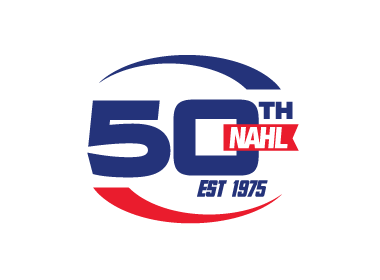 University of Michigan forward Chris Brown, Miami University defenseman Joe Hartman and University of Notre Dame goaltender Mike Johnson, all former North American Hockey League (NAHL) players, were named to the CCHA All-Rookie Team.

Brown, who played in the NAHL as a member of the USA Hockey National Team Development Program from 2007-09, finished second in CCHA scoring among rookies with 21 points on 10 goals.

A Phoenix Coyotes draft pick, Brown, from Flower Mound, Texas, tied for first overall in power-play goals (seven) and led all freshmen with three game-winning goals, tied for fifth overall in the CCHA.
Hartman, a St. Cloud, Minn., native who played for the Alexandria Blizzard from 2006-08, placed second among rookie defensemen and 15th among all CCHA freshmen with 10 points. Hartman scored two shorthanded goals to tie for the league lead and posted a plus-18 rating in 27 conference games, placing him first among all rookies and third among all rearguards.

A Verona, Wis., native, Johnson, formerly of the St. Louis Bandits, posted a .912 save percentage to lead all rookie netminders in the CCHA while placing ninth overall in that category.

Johnson, who helped the Bandits to a Robertson Cup championship in 2007-08, finished the season with eight victories to tie for first in wins among freshmen goaltenders. His 2.57 goals-against average also led all rookie netminders.