Watch Now: NAHL Plays of the Week, Mar. 16-22
March 24, 2015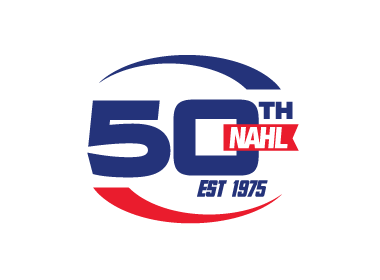 The North American Hockey League (NAHL) is pleased to continue an exciting feature this season, seen exclusively on NAHL.com.
The Plays of the Week can be viewed every week on the new NAHL TV platform and features the top goals and saves of the week from NAHL games played Monday-Sunday that respective week.
This week, we get you primed for the end of the regular season as this week's edition is full loaded with 19 plays in seven minutes of highlights!
Do you have a goal or a save that you would like to see in the NAHL Plays of the Week? We want to hear from you! Email us your nominations and you could see them in next week's edition.
Featured in this week's edition is:
Player: (#23) SAM BECKER
Team: Minnesota Magicians - Defenseman
Player: (#23) CHASE SPRINGMAN
Team: Minot Minotauros - Forward
Player: (#13) KONSTANTIN CHERNYUK
Team: Wichita Falls Wildcats - Defenseman
Player: (#13) IVAN CHUKAROV
Team: Minnesota Wilderness - Defenseman
Player: (#19) RAZMUZ WAXIN-ENGBACK
Team: Odessa Jackalopes - Forward
Player: (#11) AUSTIN ROMZEK
Team: Keystone Ice Miners - Forward
Player: (#10) NICK FARMER
Team: Wichita Falls Wildcats - Forward
Player: (#1) LUKE PICKAR
Team: Corpus Christi IceRays – Goaltender
Player: (#28) LUKAS LAUB
Team: Minnesota Magicians - Forward
Player: (#9) YU HIKOSAKA
Team: Topeka RoadRunners - Forward
Player: (#23) HAMPUS SJODAHL
Team: Odessa Jackalopes - Forward
Player: (#1) AUSTIN SHAW
Team: Wichita Falls Wildcats - Goaltender
Player: (#7) COLTON KRAMER
Team: Minot Minotauros - Forward
Player: (#28) LORDANTHONY GRISSOM
Team: Keystone Ice Miners - Defenseman
Player: (#9) KENNY HAUSINGER
Team: Odessa Jackalopes - Forward
Player: (#15) MATT JONES
Team: Keystone Ice Miners - Forward
Player: (#21) BRAD LELIEVRE
Team: Corpus Christi IceRays – Forward
Player: (#12) TYLER HAYES
Team: Topeka RoadRunners - Defenseman
Player: (#15) AARON MILLER
Team: Minnesota Wilderness - Forward