Topeka goalie alum Tirronen inks NHL deal
March 24, 2015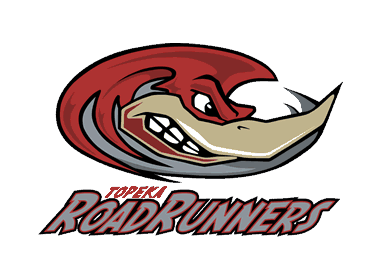 Ron Francis, Executive Vice President and General Manager of the National Hockey League's Carolina Hurricanes, today announced that the team has agreed to terms with goaltender Rasmus Tirronen on a one-year, entry-level contract. The deal will pay Tirronen $575,000 on the NHL level or $65,000 in the minor leagues.
Tirronen (Espoo, Finland) of the Merrimack College men's ice hockey team became the third member of the Class of 2015 to sign a professional contract after coming to terms with the Carolina Hurricanes on Sunday night.
Tirronen's contract is a one-year deal, which is the maximum length under the NHL's Collective Bargaining Agreement for a 24-year-old player, and goes into effect next season (2015-16). He will become a restricted free agent after the 2015-16 season.
"Rasmus had an outstanding senior season for Merrimack," said Francis. "He's a big presence in the net and we look forward to following his development next season."
Tirronen spent the entire 2010-11 season playing in the NAHL for the Topeka RoadRunners. During that season, he put together a sparkling 24-9 record in 36 appearances. He posted four shutouts, a 2.41 goals against average and a 90.8% save percentage. He also played in 10 playoff games.
Last week, Tirronen was named to the Hockey East All-Star Honorable Mention squad and earned All-HEBWA Second Team honors, as well. He set a new single-season record in save percentage (.929) and posted the fourth-best single-season goals-against average (2.30) in program history this winter. In 31 appearances and 1800:46 in net (76.8 percent of the team's total minutes), Tirronen finished with a 12-14-3 record, a 2.30 GAA and .929 SV% in 2014-15. He ranked seventh in Hockey East in goals-against average and second in save percentage; nationally, he finished the year with 13th-best save percentage as of last weekend. Along the way, he tied the program single-game record with a 63-save performance in Game 2 of the Hockey East Tournament Opening Round against Northeastern en route to a series sweep against the Huskies.
Named the Hockey East Goaltender of the Month in October while also being named a three-time Defensive Player of the Week by the league, Tirronen finished his career with 68 appearances (64 starts), 3899:19 in net, a 2.45 all-time GAA and .918 SV%, and a 22-34-8 all-time record (.406%). He now ranks fourth all-time in career wins (22).