Fairbanks forward Gorowsky makes NCAA DI commitment
March 24, 2015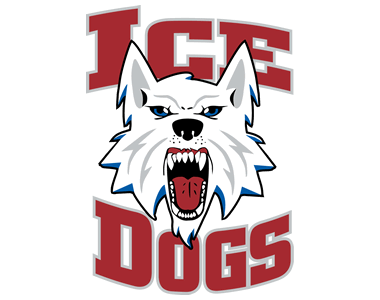 By Tim O'Donnell, News-Miner
Fairbanks Ice Dogs and NAHL forward Hans Gorowsky had committed to play for Lake Superior State. When the Lakers fired then-head coach Jim Roque and replaced him with Damon Whitten, Gorowsky decided to reconsider his collegiate future.
"I wanted to go where the coach recruited me," Gorowsky said by cellphone on Sunday. "It's tough going where the coach didn't recruit you."
Gorowsky decided to de-commit from the Lakers and find a new college to play at.
Over the weekend, the Fairbanks Ice Dogs forward decided that place was Huntsville, Alabama. Gorowsky committed to play NCAA Division I hockey for the Alabama Huntsville Chargers next season in the Western Collegiate Hockey Association.
"He's a leader on our team," Ice Dogs head coach Trevor Stewart said. "He's had to work hard for everything he's gotten."
The Chargers went 8-26?4 overall this and 7-20-1 in the WCHA as they advanced to the WCHA playoffs. The Chargers were swept in the best-of-three first round playoff series by Michigan Tech.
"It's a great opportunity to go down there and play," Gorowsky said. "I also really like the coaches."
The WCHA also includes the Alaska Nanooks and Alaska Anchorage.
Gorowsky, who is an alternate captain for the Ice Dogs this season, said he hasn't visited the campus in Huntsville yet but is planning a trip to Alabama once the Ice Dogs season ends.
This season, his second with the Ice Dogs, Gorowsky has scored 23 goals with 31 assists for 54 points, all career-highs. He also played in the 2015 NAHL Top Prospects Tournament for the Midwest Division team.
Last season, Gorowsky scored nine goals with 23 assists for 32 points during the regular season before producing six points during the Ice Dogs run to the Robertson Cup title.
"He's got a good combination of skill and talent and hard work," Stewart said. "It creates a formula for success."
Gorowsky, who is in his final season of junior eligibility, also has scored six goals and 14 points on the power play.
"He stepped into a role that is more expanded this year," Stewart said. "He expected big things for himself."
Gorowsky, from Lino Lakes, Minnesota, is one of three Ice Dogs who will be heading to Huntsville, Alabama next season. He joins defenseman John Teets and forward Adam Wilcox.
"Going somewhere where you know a couple people, it makes it easier," Gorowsky said.
Those three aren't the only former Ice Dogs who will be playing in the NAHL next season. There will be at least 15 former Ice Dogs in the conference. The Nanooks lead the way with five former Ice Dogs expected to be on the roster next season.
"That'll be fun," Gorowsky said of playing against some former teammates. "Expecially after not seeing them for a couple years. It'll be a friendly rivalry."
Along with Gorowsky, Teets and Wilcox, forward Chandler Madry (Minnesota State), forward Ethan Somoza (Bemidji State) and forward Jacob Hetz (Ferris State) also are committed to WCHA teams.