Watch Now: NAHL Plays of the Week, Mar. 9-15
March 17, 2015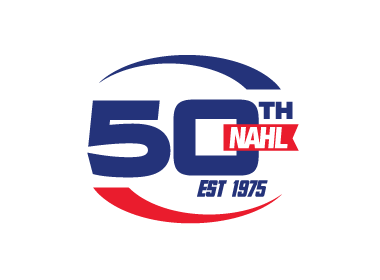 The North American Hockey League (NAHL) is pleased to continue an exciting feature this season, seen exclusively on NAHL.com.
The Plays of the Week can be viewed every week on the new NAHL TV platform and features the top goals and saves of the week from NAHL games played Monday-Sunday that respective week.
This week, we have two hat-tricks to share and some nice defensive plays as well.
Do you have a goal or a save that you would like to see in the NAHL Plays of the Week? We want to hear from you! Email us your nominations and you could see them in next week's edition.
Featured in this week's edition is:
Player: (#11) WES MICHAUD
Team: Corpus Christi Ice Rays - Forward
Player: (#7) WILLIE BROWN
Team: Bismarck Bobcats - Forward
Player: (#8) NOAH BATIS
Team: Keystone Ice Miners - Forward
Player: (#20) MAKSIM DZHIOSHVILI
Team: Corpus Christi Ice Rays - Forward
Player: (#13) TREVOR BOYD
Team: Austin Bruins – Forward
Player Player: (#25) CULLEN WILLOX
Team: Bismarck Bobcats – Forward
Player: (#21) RYAN SETE
Team: Michigan Warriors – Forward
Player: (#25) PIERRE CRINON
Team: Corpus Christi Ice Rays - Defenseman
Player: (#14) TANNER SALSBERRY
Team: Bismarck Bobcats – Defenseman
Player: (#18) ALEX ALGER
Team: Johnstown Tomahawks – Forward