Bobcats win Central's regular-season title
March 7, 2010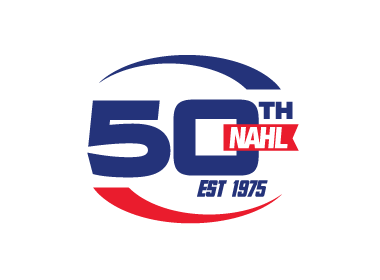 The Bismarck Bobcats captured their second straight Central Division regular-season championship after their 3-2 overtime win over the Alexandria Blizzard on Friday (March 5).

With less than a month remaining in the NAHL's regular season, all 19 teams have either clinched or are still in contention for playoff berths.

The Owatonna Express (62 points) and the Blizzard (53) have also locked up playoff positions in the Central, with the North Iowa Outlaws (36 points, nine games remaining) and the Albert Lea Thunder (33, eight) still battling for the division's fourth and final spot.

In the North Division, the Marquette Rangers (63 points) and the Traverse City North Stars (59) have secured berths to the postseason, with the Janesville Jets (55 points, eight games remaining), Motor City Metal Jackets (51, seven) and Alpena IceDiggers (42, seven) all vying for the division's final two playoff positions.

The Topeka RoadRunners (83 points) and the St. Louis Bandits (79) have secured playoff berths in the South Division. The Texas Tornado (51 points, eight games remaining), Springfield Jr. Blues (45, seven) and Wichita Falls Wildcats (42, four) are all still in the hunt for the last two postseason invites in the division.

All teams qualify for the playoffs in the four-team West Division. The Wenatchee Wild, hosts of this year's Robertson Cup Championship Tournament, has won the division's regular-season championship.

Four teams are still in contention to win the NAHL's regular-season title: Topeka (six games remaining), Wenatchee (83 points, six), St. Louis (seven) and Bismarck (76, six).