Wildcats raise $40K through 'Jersey Off Our Back' auction
March 3, 2010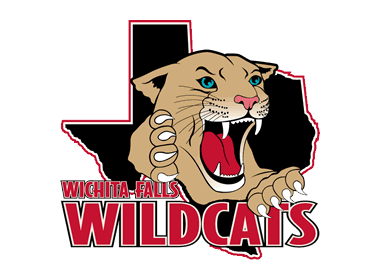 Not only did the Wichita Falls Wildcats celebrate an important two-game sweep over the Texas Tornado last weekend, but they also scored big with their annual "Jersey Off Our Back" auction, which supports the Children's Miracle Network (CMN).

During Friday's and Saturday's games, Wildcats players and coaches wore special jerseys bearing the CMN logo, which were auctioned off following Saturday's game.

This year's auction raised another $40,000 for CMN with Wildcats' leading scorer Brian Sheehan's jersey garnering the highest bid at $3,200.
"This is my second year participating in the auction and it's been an amazing thing to be involved with," said Wildcats head coach Mike Flanagan. "Children's Miracle Network does such an outstanding job providing top-end medical care for kids in difficult situations, and it's a privilege to be associated with them."

Other auction items included: a team-signed jersey; a team-signed goalie stick; a team-signed Power Wheels car with logos of the Wildcats and CMN; three team-signed trading card sets; and a pair of hand-made blankets with the Wildcats' logo and colors.

Players entertained the crowd to solicit bids, tossing candy to kids, giving out game-used sticks, painting their faces and bodies, and even making their own t-shirts and signs with messages for the bidders. Two players even took off their skates and ran into crowd.

Over the past five seasons, the Wildcats have raised over $400,000 for CMN through the jersey auction, Chuck-A-Duck and other fundraisers throughout the year.

Every year, Children's Miracle Network hospitals, including United Regional Health Care System in Wichita Falls, treat children for every disease and injury imaginable.

Headquartered in Salt Lake City, Children's Miracle Network has grown dramatically since its founding in 1983, from a televised fundraiser in a small studio to one of the world's leading children's charities helping 17 million kids each year.

There's a Children's Miracle Network hospital dedicated to serving children in every community across the United States and Canada. The hospitals are committed to providing the best care for children when they need it.