Bobcats' Danford commits to Canisius
February 27, 2010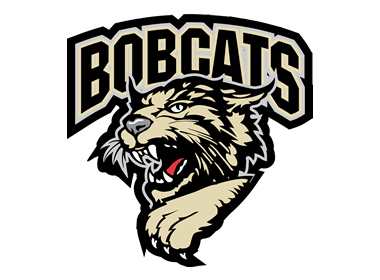 The Bismarck Bobcats have announced that defenseman Ben Danford has committed to Canisius College (Atlantic Hockey) for next season.

He's the fourth player who competed in last month's Sherwood/NAHL Top Prospects Tournament to commit to a Division I school after the event.

"It's a great feeling to know I'll have a chance to play Division I hockey," said Danford, the 10th current or former Bobcat who has committed to a Division I program this season, tied for most in the NAHL with the Wenatchee Wild.

"Getting to the D-I level has been my goal since I started in the NAHL; now that I've achieved that, I can focus on this season and winning the Robertson Cup with the Bobcats."

Danford, who came to the Bobcats in a late-January trade with the North Iowa Outlaws, has 11 goals and 10 assists through 41 games this season, including a pair of power-play markers since arriving in Bismarck.

The 20-year-old Stillwater, Minn., native notes that it was a mix of hockey and academics that attracted him to the western New York institution.

"I've always been interested in going to school and playing out east, and Canisius is a really great academic school out in Buffalo," said Danford, who plans on majoring in business finance at Canisius. "Plus, talking to (Golden Griffins head) coach (Dave) Smith and his staff, I knew I'd be in a great spot to contribute to a solid program."

The other Top Prospects players who have committed to Division I schools since the event are: Bismarck Bobcats forward Casey Kleisinger (Air Force Academy); Janesville Jets forward Rui Encarnacao (University of Connecticut): Owatonna Express defenseman Jake Sloat (Bowling Green State University).

View the complete NAHL College List here.