Larson's commitment to Minnesota a dream come true
February 13, 2010
by By Chris Bayee | NAHL.com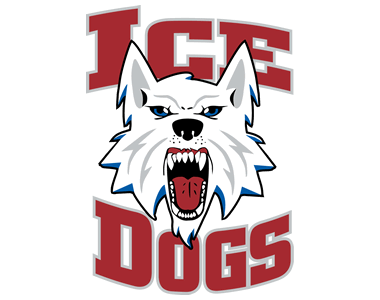 Jared Larson took a circuitous route to reaching his goal of one day playing college hockey for his home state Golden Gophers.

And the Fairbanks Ice Dogs forward wouldn't change a thing about the journey.

"I knew I was going to have to play juniors from the start, but I wasn't sure where," said Larson, who recently committed to the University of Minnesota (WCHA). "Long story short, I grew up next to Josh Hauge, my head coach (with the Ice Dogs). He's been keeping track of me my whole career, and it worked out well.

"Going 3,000 miles north isn't very easy, but Josh and (Ice Dogs general manager) Rob Proffitt have done everything for me. They do a great job getting guys to the Division I level.

"It's not easy for kids 18 to 20 years old to move away from home and come up north, but when you look at the overall program here and the way they move players on, it's unbelievable what this coaching staff does."

Larson was a product of Eastview High School in his native Apple Valley, Minn., and despite leading his team in points his junior and senior seasons, he didn't draw the attention of Division I schools that teammates such as Rob Maloney (Providence) and Corey Fienhage (North Dakota) did.

"Jared was a kid who had a lot of potential, but he was under the radar," Hauge said.

So he headed to Fairbanks, and in less than two full seasons has developed his game to the point where the premiere program in state full of outstanding Division I schools came calling.

"It's a big deal for us," Hauge said. "We get a lot of kids out of Minnesota to come here, but to get a kid to go back to the University of Minnesota, we're all excited for this opportunity for Jared."

While the 6-foot-3, 180-pound Larson's stats this season are good - 41 points (20 goals and 21 assists) in 46 games - what tantalized college recruiters was his combination of size and speed and the improvement he demonstrated in the NAHL.

"He's one of those guys who can change a game at any time," Hauge said. "He's a big kid who skates well and has got a nose for the net, that ability to finish. It's a rare combination.

"And in his second year here he's continued to gain more confidence and get stronger. He's spent a lot of time in the weight room, and that's something he'll have to continue to do to have success in college. He has the frame to do it."

Larson credits the coaching - on and off the ice - for his on-ice strides in Fairbanks.

"I think I've improved my puck-handling and ability to beat guys wide with my speed," he said. "I see the ice better. It's a faster game here. I realized quickly that it's faster than Minnesota high school hockey. And the strength and conditioning coach has helped me put on a few pounds in the weight room."

Larson also believes some things he and his teammates deal with that many players might view as hurdles have helped him mature as person.

"Our road trip to Blaine (Minn.) at the beginning of the year was something," he said. "We left Fairbanks at the beginning of September and didn't arrive back until the beginning of October.

"It's an experience. But it's good to be able to spend time with family and friends who come over to Blaine and Michigan to see us play, because they otherwise wouldn't get that chance.

"It's been a positive experience to get away as a young adult and learn how to deal with those things. It's a different life from what I grew up with.

"It's funny. I was talking with my mom the other day and telling her how much fun it's been to be away from him, and she laughed and said, 'Thanks a lot!'"

Through it all, Larson kept his eyes on his goal.

"It is a dream come true to commit to Minnesota," he said. "Being from there that was always my dream. It finally came down to a couple of schools, and I liked Minnesota the best. It just went from there.

"It will be fun to put on the maroon and gold. I wanted to play in the WCHA. I think every kid in the Midwest isn't scared to tell you that's the best league in college hockey."

No matter what route one takes to get there.