NAPHL Championship Tournament Series gets underway
February 11, 2010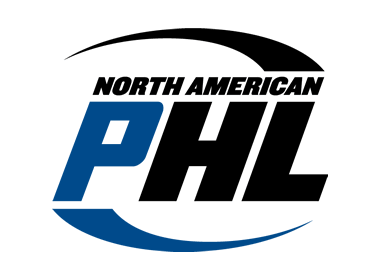 The North American Prospects Hockey League's (NAPHL) inaugural Championship Tournament Series gets underway today at Sharks Ice in San Jose, Calif.

The event will run from Friday, February 12 through Monday, February 15 and select games will be broadcast live over the Internet via B2 Networks.

The USA Hockey-sanctioned NAPHL is comprised of 24 programs from across the country that compete at the Tier I Midget AAA level. Thirty-four teams (20 Midget Major, 14 Midget Minor) play in each of the league's five events for the right to be crowed NAPHL champions.

The So Cal Titans (U18) and Pikes Peak Miners (16) hold the No. 1 seeds in their respective divisions entering the Championship Tournament Series.

"We're excited to bring our first-ever championship tournament to the West Coast," said NAPHL director Denny Scanlon. "The competition throughout the league has been outstanding all season and we're expecting it to be at its best in San Jose."

Following the NAPHL's fourth regular-season event of the season, which was held last month in Ann Arbor, Mich., the top eight teams in the standings in each the U18 and U16 divisions will play in the Gold Championship Series. The remaining eight teams in each division will compete in the Silver Consolations Series. All 34 teams are guaranteed at least four full games over the weekend.

The dates and sites of this season's four regular-season NAPHL events - all of which attracted a strong junior, college and professional hockey scouting presence - were: September 17-20, 2009 (Blaine, Minn.); October 9-12, 2009 (St. Louis); December 3-6 (Rochester, N.Y.); and January 15-18 (Ann Arbor).

Tournament passes ($25 for adults; $15 for students/seniors), which includes entrance for all four days of the event, and daily passes ($10/adult; $5 student/seniors) will be available for purchase at Sharks Ice during the tournament. Children 6-and-under will be admitted free of charge.

View the NAPHL Championship Tournament Series schedule here.

For more information on the NAPHL, visit NAPHL.com.