Wings set to take flight in NAHL next season
February 4, 2010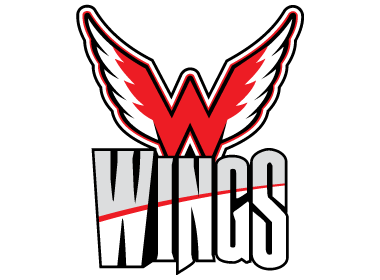 The North American Hockey League (NAHL) has announced that its Board of Governors has accepted the membership for an expansion team in Aberdeen, S.D.

The club, which will be named the Aberdeen Wings, will begin play in the 2010-11 season and play its home games at the Odde Ice Center in Aberdeen, S.D.

"We couldn't be happier to welcome the Aberdeen Wings to the North American Hockey League," said NAHL commissioner Mark Frankenfeld. "As we explored this market over the past year, we were overwhelmed by the city's passion and enthusiasm for hockey and we're looking forward to becoming part of the community's fabric for years to come."

The team's owner, Greg Odde, is also the proprietor of L&O Acres, a farming, trucking and machinery sales business. A hockey enthusiast, Odde has been a member of the Aberdeen Youth Hockey Association in various capacities, including president, for a number of years.

"Becoming part of such a prestigious league like the NAHL is an ideal way to enhance hockey's visibility in Aberdeen," said Odde. "Our top priority is to bring affordable, family entertainment to the local community while providing our players with all of the necessary resources to advance both athletically and academically.

"Having a junior team in town will also be of great benefit to youth hockey in Aberdeen," he added.

Pete Sauer will serve as the team's head coach and general manager.

"Greg Odde's commitment to providing a first-class environment for our student-athletes to develop and mature as they prepare for the collegiate and professional ranks, as well as the continued growth and success of youth hockey in Aberdeen, makes this an exciting day for our league," Frankenfeld added.

For more information on the Aberdeen Wings, visit AberdeenWings.com.

The North American Hockey League, the only USA Hockey-sanctioned Tier II Junior A league boasting 23 teams from across the country, prides itself on the social maturity and skill development of student-athletes ages 16-20 with aspirations of advancing to collegiate and/or professional hockey.