Merrimack gets commitment from Bobcats' McCarthy
February 3, 2010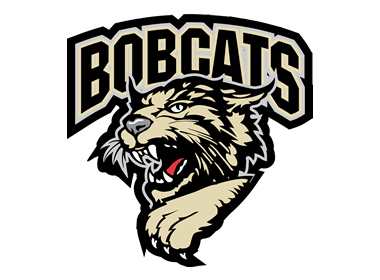 The Bismarck Bobcats have announced that defenseman Tom McCarthy has committed to Merrimack College (Hockey East) for next season.

"It's very exciting to have my future at the next level set," said McCarthy, who joined the Bobcats in November. "It's great to have that off my mind, since this is my last year of juniors. Now I can focus on the rest of this year and our team winning the Robertson Cup."

McCarthy, a native of Maple Grove, Minn., has recorded a goal and two assists in 17 games with Bismarck to go along with a plus-5 rating.

The defenseman decided to become a Warrior after his official visit to the North Andover, Mass., campus in January.

"Walking around Merrimack, visiting the rink and the facilities, I never had a doubt; I never had a second thought," said McCarthy. "Everything felt right and I knew that it was the place for me."

McCarthy credits Bobcats head coach Byron Pool for playing a major role in helping him secure his scholarship.

"When I came to Bismarck, I'd been talking with a couple schools - including Merrimack - but it had just been preliminary," said McCarthy, who plans on majoring in either Business or Engineering when he enrolls. "Coach Pool was extremely proactive and really got my name out there, even bringing in interest from more schools. But, most importantly, he helped get things really going with (Warriors head) Coach (Mark) Dennehy."

McCarthy joins teammates Jason Fabian (Air Force), Ryan Jacobson (Air Force), Aaron Quick (Air Force), Gavin Hartzog (Wisconsin) and Sam Rendle (Bemidji State) on the team's 2009-10 college list.

Bobcats graduate Tony Turgeon has also committed to the University of Nebraska-Omaha, bringing the team's total number of college commitments to seven.

View the complete NAHL College List here.