Watch Now: NAHL Plays of the Week, Dec. 22-28
December 30, 2014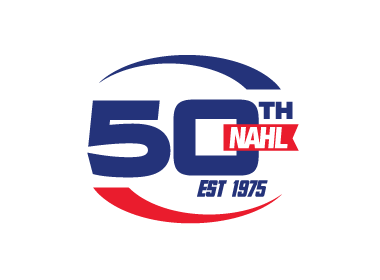 The North American Hockey League (NAHL) is pleased to continue an exciting feature this season, seen exclusively on NAHL.com.
The Plays of the Week can be viewed every week on the new NAHL TV platform and features the top goals and saves of the week from NAHL games played Monday-Sunday that respective week.
This week, the South Division takes center stage as they were the only group of teams playing during the post-Christmas weekend.
Do you have a goal or a save that you would like to see in the NAHL Plays of the Week? We want to hear from you! Email us your nominations and you could see them in next week's edition.
Featured in this week's edition is:
Dominic Lutz - Topeka RoadRunners
Kenny Hausinger - Odessa Jackalopes
Nic Laburn - Corpus Christi IceRays
Alex Alger - Odessa Jackalopes
Sebastian Vidmar - Lone Star Brahmas
Razmuz Waxin-Engback - Odessa Jackalopes
Jasen Fernsler - Topeka RoadRunners
Erich Jaeger - Wichita Falls Wildcats
Carlos Fornaris - Topeka RoadRunners
Kevin Charyszyn - Wichita Falls Wildcats