Brahmas shutout Killer Bees on Monday, 3-0
December 30, 2014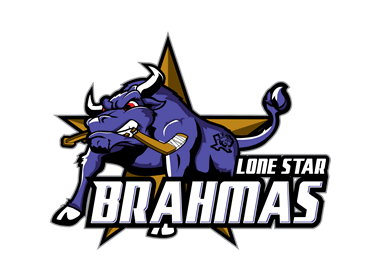 Lone Star Brahmas 3 @ Rio Grande Killer Bees 0 – In a game which saw both teams struggle to generate any offense, the Lone Star Brahmas picked up a 3-0 win on the road against the Rio Grande Valley Killer Bees in the lone NAHL game on Monday night.
After a scoreless 1st period, the eventual game-winning goal was scored midway through the 2nd period as Alexey Solovyev got free for a shorthanded breakaway and beat Killer Bees goalie Nick Schmit with a quick snap shot. The goal was unassisted.
The Killer Bees only managed 12 shots on goal, with half of those coming in the 3rd period, but Brahmas goalie TJ Black stopped all 12 that came his way for his first shutout of the season.
Late in the 3rd period, the Brahmas added two empty-net goals. Sebastian Vidmar scored his league-leading 21st goal of the year with an assist from Sean Giles and Pat Egan added the final goal of the game in the last seconds.
Black made 12 saves in the win, while Schmit allowed just the one goal from Solovyev in the 2nd period, making 21 saves. With the win, the Brahmas moved into 2nd place in the South Division with 44 points.