December 24, 2014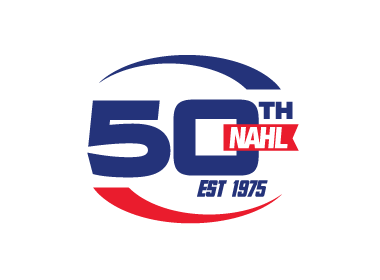 While the NCAA is on holiday break, there are plenty of stories and notes regarding NAHL alumni in both the NCAA and professional ranks. Here is a look:
-Here is a
nice piece
from Corpus Christi IceRays Director of Broadcasting and Media Relations Collin Schuck about his experience watching two NAHL and IceRays alums, Anthony Stolarz and Pheonix Copley face one another in the AHL.
-Former NAHL'ers Parker Tuomie (Wenatchee) and Marc Michaelis (Minnesota Magicians) both scored for Germany in their exhibition game against the United States in a tune up game for the World Juniors in Canada.
-Rookie goalie Keith Kinkaid (St. Louis Bandits) posted his first NHL victory as the Devils ended a five-game losing streak with a 3-2 shootout triumph over the Tampa Bay Lightning on December 19th before a crowd of 14,916 at Prudential Center. It was Kinkaid's third start of the season. He is 1-1-2.
-Former Janesville Jets goalie David Jacobson in the nation's #3 ranked goalie at the NCAA Division III level and his St. Norbert team is ranked #1.
-Amarillo Bulls alumni have skated in 434 NCAA games this season that's as either forward, defenseman or goaltender. Forwards and Defenseman have contributed 80 goals and 129 assists for 209 points.
-4 and 14 is the number of shutouts for Ferris State senior goaltender and reigning Hobey Baker Award finalist CJ Motte in 2014 (tied for the national lead) and in his career (most among all active D-I netminders).
-This year marks the 50th Annual Great Lakes Invitational Hockey Tournament. This year's event, which will be held Dec. 28 and 29 at Joe Louis Arena in Detroit, features a full slate of Michigan teams: Michigan Tech, Ferris State, Michigan and Michigan State. The event features NAHL alumni playing on all four teams.
-Former St. Louis Bandits forward Ben Warda signed a professional contract with EHC Bayreuth in the German pro league. Warda had played for Evansville in the ECHL and Peoria in the SPHL earlier this season. Warda played in the NAHL for the St. Louis Bandits during the 2006-07 and 2007-08 seasons.
-Former St. Louis Bandits goalie Pat Nagle (2006-07) was named Runner-Up for ECHL Goaltender of the Week.
-Former NAHL and Marquette Rangers forward Luke Hannon is the leading scorer in the ACHA Division I. He has 56 points in just 24 games played for Liberty University.
-Finally, earlier this month former NAHL Rookie of the Year and All-Star George Parros announced his retirement from the NHL. Parros was a nine-year NHL veteran that was known mostly for his physical play and size and possessing one of the best mustaches in the sport. Parros appeared in 474 NHL games with the Los Angeles Kings, Colorado Avalanche, Anaheim Ducks, Florida Panthers and Montreal Canadiens during his career, scoring 15 goals and participating in more than 100 fights. "It's been an honor to play in the greatest league in the world. I've had the most amazing support from all of the fans who have supported my many endeavors throughout my career, for that I am eternally grateful."