Jackalopes spread holiday cheer throughout the community
December 22, 2014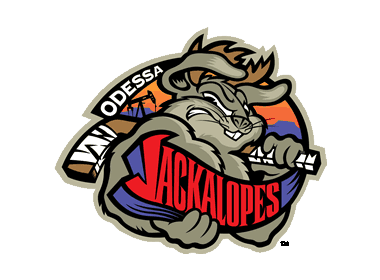 By Joey Battaino, Odessa Jackalopes
On Saturday, December 20th, the Odessa Jackalopes held a Teddy Bear Toss game at the Ector County Coliseum in Odessa. When the Jacks scored their first goal of the hockey game, fans were asked to throw teddy bears on the ice. Staff collected over 640 teddy bears and Monday, players and staff donated those teddy bears to the Odessa Regional Medical Center and Rays of Hope Child Greif Centre in Midland.
"We are so thankful for the generosity of the Odessa Jackalopes and their fans," said Director of Rays of Hope Children Grief Centre Kelsee Jones. "We know that these teddy bears will be a source of comfort and healing for grieving children in the Permian Basin."
The Jackalopes also dropped off teddy bears at the pediatric center at the Odessa Regional Medical Center.
"ORMC is immensely grateful for this kindhearted gesture by the Jackalopes organization and those in the community who contributed to their effort." said Marketing Coordinator at the ORMC Megan Harrison. "It can be very difficult to be in the hospital and away from home during the holiday season. Gestures like this go a long way in helping to brighten the day of each child admitted to our hospital."
Jackalopes General Manager David Holt was also very pleased with the way the promotion went off on Saturday night at the JackShack.
"We are ecstatic to be able to help the ORMC and Rays of Hope at this time of the year," said Holt. "It had been quite some time since the last time the Jackalopes did this promotion, and we are thrilled with the response we received from our fans, media partners, and supporters."