Former Bruin Folin meeting his goals in the NHL
December 22, 2014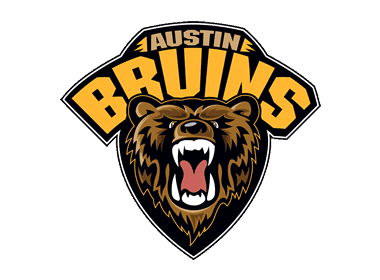 By Rocky Hulne, Austin Daily Herald
The NHL season didn't start out very well for former NAHL'er and Austin Bruin Christian Folin. But things are looking better as of late.
Folin, who played two seasons with the Austin Bruins in the NAHL, started the season on the Wild's roster, but he contracted the mumps early in the season, which has now hit a total of 14 NHL players — including two-time MVP Sydney Crosby. Folin had to sit for five games, and when he came back he wasn't quite himself, which led to him being demoted to the Iowa Wild, the team's minor league affiliate in Des Moines, Iowa.
Folin had four points in eight games in Iowa, but mostly he found his confidence. Folin could've held his head down or sulked when he was demoted, but he looked at it as a chance to get comfortable on the ice again.
"I really got my game back in the minors," said Folin, a 6-3, 214 pound defenseman from Gothenburg, Sweden. "I decided it was an opportunity for me to play a lot of minutes and get back into game shape. I got to touch the puck a lot, and my confidence came back."
Folin has been more effective since returning to the lineup, and he scored his first NHL goal in a 2-1 loss to the San Jose Sharks on Dec. 14.
Folin's first goal came on slap shot.
"It felt great," Folin said. "It's not something that I'd been thinking about a lot [before it happened], but I think I'll remember it for the rest of my life."
Folin has a total of one goal, one assist with 14 shots and he is a plus one in 12 games for the Wild this season.
However, Folin has still had some up and down moments. Last Tuesday, Folin lost to puck to the Chicago Blackhawk's Jonathan Toews and was then beaten by Toews for a Chicago goal. On Wednesday, Folin was scratched when Jared Spurgeon returned to the lineup.
However, Wild coach Mike Yeo said Folin was scratched to keep lefty Justin falk in the game.
"In some ways we could say it's not fair for him to come out," Yeo recently told the Pioneer Press regarding. "It was one game and I'm certainly not putting that on him. And I think that game aside, I like what he has brought lately."