Warriors take time out to visit Children's Center
December 18, 2014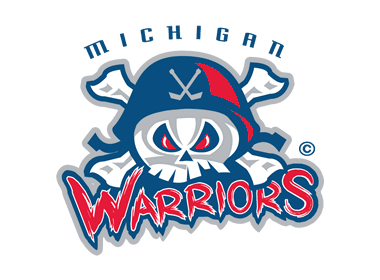 The NAHL's Michigan Warriors recently had the privilege of visiting a very special place, the Whaley Children's Center in Flint, Michigan. The players passed out teddy bears, played games, played basketball, raced and just talked with the kids that were at the center.
It was all part of an ongoing community campaign that make the Warriors one of the more involved NAHL teams within their community.
Currently, Whaley Children's Center provides shelter, hope, and healing to nearly 90 children each year who are survivors of horrific abuse and neglect. Through an intense treatment process provided by qualified and dedicated staff, children are taught the skills necessary to thrive in life as well as given strategies to cope with their past and press on to greater futures.
Whaley Children's Center has remained aware of the changing needs in the area of child welfare. In 1977, Whaley was one of the first agencies to offer a Treatment Foster Care Program providing children the opportunity to live with a specially trained family. During the same year Whaley opened the Educational Center attached to the Recreational Building including five classrooms, several offices and a meeting room. In 1982, a Special Needs Adoption program was begun.
Whaley Children's Center provides tools to children and families who have experienced trauma to reach their full potential. Through dynamic leadership and dedicated staff and volunteers, Whaley Children's Center will be a source of hope, care, and treatment to Michigan's abused, neglected, and at-risk children and families.