Bulls forward Gylling becomes first Arizona St. DI commitment
December 16, 2014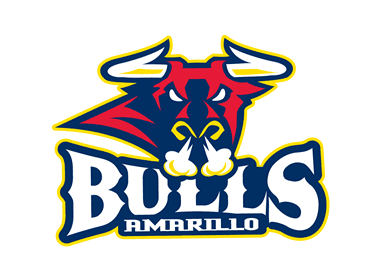 By Denis Puska, Amarillo Bulls
Many young hockey players dream about playing college hockey in their hometown, but when you become the first in your state to commit to a new program then it's something extra special.
The Amarillo Bulls of the North American Hockey League (NAHL) announced that forward Cody Gylling has committed to Arizona State University (Division I) for the 2015-2016 season. Gylling is the 56th member of the Amarillo Bulls in five years to announce his NCAA College plans and the first of his team for the season. Arizona State announced a few months ago that it had secured funding to move to NCAA Division I hockey from their current ACHA status. The Chandler, Arizona native is the first local player to be committed by the new program.
"It's a really exciting opportunity since it will be their first year going NCAA Division I," Gylling said. "I have followed their program for many years and to be their first commitment is very special. One of the neat things about being the first one is just helping to build a new team."
Gylling, who was acquired from the Johnstown Tomahawks following last year's North American Hockey Showcase in Blaine, Minnesota, has been a staple on the Bulls offense and special teams since his arrival. In 82 games in a Bulls' uniform, Gylling has 25 goals and 29 assists for 54 points. Nine of his goals have been via the power play and another six were netted as game winners.
Overall Gylling has certainly put up some solid numbers in the NAHL as through 153 games with Amarillo and Johnstown, he has 44 goals and 62 assists for 106 points. He is plus 14 and 198 penalty minutes.
"The Amarillo Bulls have done a terrific job in developing me as a player when I came here last year and I just want to continue to get better this season," he said.
In five years the Bulls have 34 players that have committed to an NCAA Division I program. Many of those players have already made an impact for their respective teams. Gylling is thrilled to continue on the excellent tradition.
"It's pretty unbelievable what the Bulls do," Gylling noted. "I got traded to a first class organization and couldn't be more pleased the way things have gone."
Amarillo Bulls Head Coach Jon Rogger is thrilled for Cody and his decision to play in his home state. "It's huge for us to have Cody announce his commitment," said Rogger. "This is our first one for our organization this season. Being a home town kid, Cody is happy and proud to play for Arizona State. I spoke to their Head Coach at length and he is excited to have him part of the program. It's a big accomplishment for everyone associated."
Rogger said adding Arizona State adding an NCAA Division I program is exciting for junior hockey. "It means that 22 or 23 more junior hockey players get to make Division I scholarships," he said. "Arizona State is going to be a great place to play and have a tremendous program in the years to come."
Cody Gylling continues the success the Bulls have had in getting players on to the next level. Rogger said it's a message that he has heard since September that the school's know the foundation the Bulls have set the past four years.
"Every scout and school has told me that the Bulls have done a great job in moving players on to the NCAA," he said. "Coach Williams built a solid reputation that schools want to see us play. It's been proven that players step up and play right away not only from the NAHL but the Bulls."
Cody Gylling is the third member of the 2014-15 Amarillo Bulls to announce NCAA College commitments joining Tristan Rostagno (Michigan Tech), and Connor Wood (University Alabama-Huntsville).