Wings forward Sigurdarson earns honor from country
December 15, 2014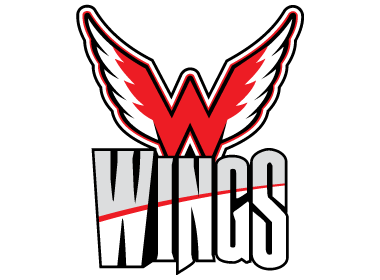 By Ward Hilger, Aberdeen Wings
The Aberdeen Wings, proud members of the North American Hockey League (NAHL, are pleased to announce on behalf of forward Bjorn Sigurdarson (Reykjavik, Iceland) that he has been named the 2014 Icelandic Hockey Player of the Year.
The award spans all age groups and levels of play in ice hockey throughout the country of Iceland. The honor is presented by the Icelandic Ice Hockey Federation. Sigurdarson played for Team Iceland in the U18, U20, and men's national team.
Last season, Bjorn was honored to represent Iceland at the 2014 World Junior Championships in Malmo, Sweden. He was nominated for Tournament MVP after scoring 4 goals and 4 assists in 5 games. Last season, as a member of the Aberdeen Wings, Sigurdarson had 38 points including 13 goals and 25 assists in 54 games played.
Bjorn Sigurdarson dreamed young of playing in the United States. He first left Iceland to play hockey for the Malmo Redhawks of the Malmo, Sweden in the U16 and U18 levels. His first junior experience would come with Hvidovre in Denmark. Now, in his 2nd season with the Aberdeen Wings of the NAHL, Sigurdarson plans to play collegiate hockey in the US.
So far during the 2014-2015 season, Sigurdarson has scored 7 goals and 6 assists in 29 games for the Aberdeen Wings.