Watch Now: NAHL Plays of the Week, Dec. 1-7
December 11, 2014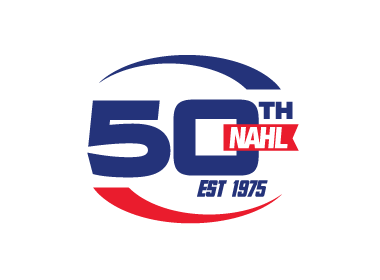 The North American 3 Hockey League (NA3HL) is pleased to continue an exciting new feature this season, seen exclusively on NA3HL.com.
The Plays of the Week can be viewed every week on the new NA3HL TV platform and features the top goals and saves of the week from NA3HL games played Monday-Sunday that respective week.
If you have over seven minutes, then we have the plays for you! It is the most jam-packed edition to date of the NAHL Plays of the Week featuring some great goals and some candidates for save of the year.
Do you have a goal or a save that you would like to see in the NA3HL Plays of the Week? We want to hear from you! Email us your nominations and you could see them in next week's edition.
Featured in this week's edition is:
Max Reisinger - Wichita Falls Wildcats
Victor Ostling - Aberdeen Wings
Max Rasberg - Odessa Jackalopes
Logan Rivard - Bismarck Bobcats
Trevor Boyd - Austin Bruins
Evan Giesler - Bismarck Bobcats
Dawson Dipietro - Coulee Region Chill
Jake Kielly - Austin Bruins
Blake Kelley - Coulee Region Chill
Cullen Willox - Bismarck Bobcats
Alex Blankenburg - Keystone Ice Miners
Will Scherer - Topeka Capitals
Matt Perry - Bismarck Bobcats
Tommy Horn - Keystone Ice Miners
Sly Sutter - Topeka Capitals
Ryan Anderson - Minnesota Wilderness
Tyler Irvine - Topeka Capitals
Paul Soubry - Wichita Falls Wildcats
Daniel Rzavsky - Topeka Capitals
Austin Albrecht - Wichita Falls Wildcats
Leo Lumm - Odessa Jackalopes