December 11, 2014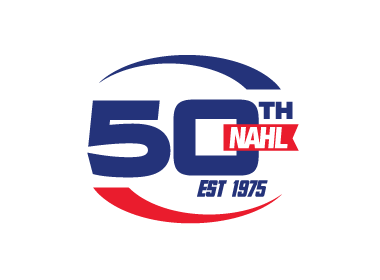 Another week and another group of NAHL alumni being honored in both the NCAA and in the professional hockey ranks. Here is a look:
Hockey East Rookie of the Week: Michael Louria, UMass-Lowell
Louria tallied two goals and a plus-two rating in two wins for UMass Lowell on the week. His overtime game-winning goal Saturday night against Maine helped the River Hawks remain unbeaten in Hockey East play and atop the league standings. Louria played last season in the NAHL for both the Minot Minotauros and the Janesville Jets.
NCHC Rookie of the Week: Tucker Poolman, North Dakota
Poolman showed off his versatility in North Dakota's sweep of Lake Superior State, playing forward one night and defenseman the next, while racking up three points in the series. In Friday's 7-4 comeback win, he moved to forward after UND lost two forwards to injury in the first period and scored a pair of power play goals in a span of a little more than six minutes in the second period, the latter of which tied the game at 4-4. He was named first star of the game for his efforts. The next night, the Winnipeg draft pick moved back to his natural defenseman position and dished out an assist on a power play goal in the third period that sealed the 3-1 win. Poolman was tabbed third star of the game Saturday. He finished the weekend with eight shots on goal, including seven Friday, and two blocked shots. He also was big on special teams, helping UND go 9-for-9 on the penalty kill in the series and 5-for-9 on the power play with all three of his points coming on the man advantage. Poolman played in the NAHL during the 2011-12 season for the Wichita Falls Wildcats.
The American Hockey League announced that Hershey Bears right wing Chris Conner has been selected as the AHL Player of the Week for the period ending Dec. 7, 2014. Conner recorded three goals and four assists for seven points in three games as the Bears continued to battle for the top spot in the AHL's East Division. On Friday night, Conner notched a goal and two assists as Hershey doubled up Bridgeport, 6-3. He came back on Saturday with both Bears goals in a 2-1 win at Wilkes-Barre/Scranton, earning first-star honors for the game. And on Sunday evening, Conner recorded two assists in Hershey's 3-2 loss to the Penguins, giving him points on seven of the Bears' 10 goals over the weekend. A ninth-year pro, Conner has registered four goals and five assists for nine points in 10 games with Hershey in 2014-15. The native of Westland, Mich., has totaled 111 goals and 176 assists for 287 points in 362 career AHL contests since turning pro in 2006, and has added 22 goals and 28 assists in 178 games in the National Hockey League with Dallas, Pittsburgh, Detroit and Phoenix. Conner signed as a free agent with Washington on July 1, 2014. Conner played in the NAHL for two full seasons from 2000-02 with the Chicago Freeze and Compuware Ambassadors.
Chad Costello of the Allen Americans is the ECHL Player of the Week for Dec. 1-7. It is the third time in his career that Costello has won the weekly honor. Costello scored six goals and added three assists for nine points as Allen went 3-0-1 in four games last week. The 28-year-old scored a pair of goals in a 7-4 win at Tulsa on Tuesday, had three points (2g-1a) in a 5-1 victory over the Oilers on Wednesday then had a goal and an assist in a 5-4 shootout loss at Tulsa on Friday and in a 6-2 win against Missouri on Sunday. A native of Johnston, Iowa, Costello is second in the ECHL with 28 points (12g-16a) and he has posted multiple points in nine of 19 games. Costello has tallied 167 points (60g-107a) in 112 career ECHL games with Allen, Ontario, Colorado and Texas. He was named the ECHL Most Valuable Player with?Colorado in 2011-12 when he had 76 points (29g-47a) in just 47 games. He has added 17 points (3g-14a) in 40 career American Hockey League games with Lake Erie, Springfield, Worcester and Bridgeport. Costello played in the NAHL during the 2004-05 season for the Wichita Falls Wildcats.