Division leaders Fairbanks, Minot win on Thursday
December 4, 2014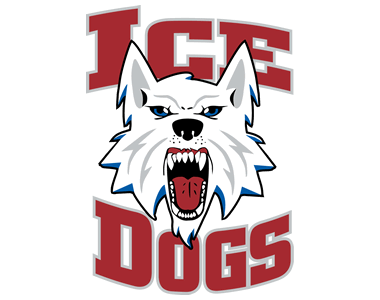 Minot 3 @ Brookings 2
– Minot got off to a fast start and survived a 2nd period comeback attempt by the Blizzard to take home a 3-2 road win on Thursday night to increase their Central Division lead to four points. Two goals just :56 seconds apart, both by Johnny Walker put the Minotauros ahead 2-0 after one period. Blake Lizotte and Christian Mohs assisted on both of the goals. Brookings answered back early in the 2nd period on a goal from Tyler Frischmon. Minot would answer back to regain their two goal lead as Nick Monfils scored on the power play. The Blizzard would answer back to make it 3-2 late in the 2nd period on a tally from Joe Anderson. The Minotauros would hold the lead in the 3rd period and pick up the win. Atte Tolvanen made 22 saves in the win, while Ryan Kubic took the loss, making 20 saves.
Boxscore
Fairbanks 4 @ Wenatchee 3
– Fairbanks jumped out to an early lead and survived a strong 2nd period from the Wild and ultimately got an early 3rd period goal to edge the Wild on Thursday night by a score of 4-3. The Ice Dogs jumped out to a 2-0 lead with 1st period goals from Ryner Gorowsky and Jacob Hetz. The Wild stormed right back in the 2nd period with two goals in the first 1:11 of the period from Chris Jones and Troy Conzo. Fairbanks would regain the lead five minutes later with a goal from Todd Burgess. Before the period was up Andre Pison scored to even the game at 3-3 at the end of two periods. In the 3rd period, it was a goal from Robin Karlsson that would be the difference and stand as the game-winner. Patrick Munson made 30 saves in the win for Fairbanks, while Michael Bullion took the loss, making 22 saves.
Boxscore