Chill, IceRays capture wins on Wednesday
December 3, 2014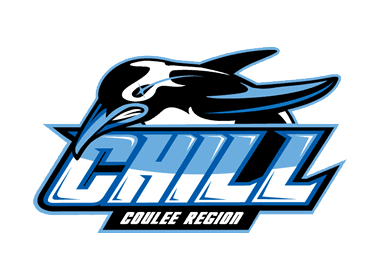 Rio Grande Valley 2 @ Corpus Christi 4
– In a rough and tumble affair, the Corpus Christi IceRays scored three goals in the 2nd period to propel them to a 4-2 win at home over the visiting Rio Grande Valley Killer Bees. Pierre Crinon scored first to put the IceRays ahead 1-0. However, the Killer Bees answered with two goals from Parker Wood and Andrew Green to take a 2-1 lead. The IceRays then scored three goals in an 11-minute span in the 2nd period from Ryan Cusin, Nic Laburn and Wes Michaud. In the 3rd period, goalie Andrew Lindgren held the fort, making 16 of his 36 saves on the night to secure the win. Ben Johansson took the loss, making 15 saves.
Boxscore
Kenai River 2 @ Coulee Region 6
– The Chill got four points from Richard Zehnal and scored four goals in the 3rd period to break open a tie game to defeat the visiting Brown Bears, 6-2. The teams were deadlocked at 2-2 through two periods as Blake Kelley and Adam Lovick scored for Coulee Region and Jack Gessert and Matt Rudin answered for Kenai River. In the 3rd period, Sean Lang scored the eventual game-winning goal just :23 seconds into the frame, Garrett Riebling scored and Zehnal added two goals. Jimmy Thomas played in just his third game of the season and made 39 saves in the win for Coulee Region, while Josh Creelman took the loss, making 41 saves.
Boxscore