Gongshow Flow of the Month winner for November announced
December 3, 2014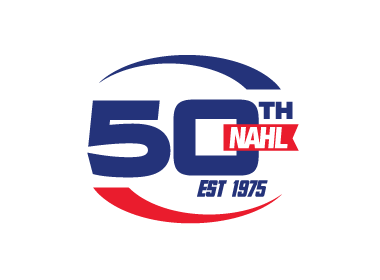 There are a couple times a year that have the distinction of being called the most wonderful time of the year. For Christmas fans, it is in late December. For football fans, it is the first Sunday in February. However, for male hair enthusiasts that play hockey, it is either in November or during the playoffs.
With that said, the North American Hockey League (NAHL) announced its Gongshow Flow of the Month winner for November 2014.
The winner this month is forward Paul Soubry from the Wichita Falls Wildcats.
Soubry, a 19-year-old forward from Winnipeg, Manitoba, is in his first season in the NAHL and second season overall playing junior hockey.
Soubry (6'4/200) has played in 17 games to date for the Wildcats and scored three goals, one of which was a game-winner. That game-winner came during the Wildcats last game, a 5-4 win in Odessa last Saturday.
Soubry and the Wildcats took part in a very successful Movember campaign throughout of the month of November to help raise awareness for men's health. Many of the Wildcats players took part in growing facial hair and Soubry was no different
It isn't often that a player who has his hair 'up' is recognized, but in Soubry's case, his picture says a thousand words. First off is his flow… he has a lot of it, but because of the stylish red headband it is pulled up and out of the way. Yet, it still manages to create quite the stir at the top of his head. No doubt if he let it down, it would resemble some nice mid-season hockey hair that adorns both sides of his head and has a nice wavy texture to it.
However, where Soubry earns his bonus points is with his Movember mustache. It has a nice and think penciled in look and has a remarkable resemblance to 'Uncle Rico' from the movie Napoleon Dynamite. Thin, trimmed and lethal.
A great look worthy of being the Flow of the Month and for his efforts, Soubry will be receiving a Gongshow Gear hat!
For the fourth season in a row, Gongshow is the exclusive sponsor of the Flow of the Month promotion exclusively on the NAHL and Gongshow Twitter sites @NAHLHockey and @GONGSHOWGEAR.
Fans and players alike are encouraged to submit photos of their best 'hockey hair' or 'flow' via Twitter by the end of every month during the regular season.
To enter the contest for the month of December, submit your best #FlowoftheMonth pictures by December 31st to @NAHLHockey and @GONGSHOWGEAR. Two winners will be selected on January 1st. Winners will receive a Gongshow Gear hat.
Gongshow Gear Inc. (Gongshow) is the Official Lifestyle Hockey Apparel of the NAHL. Gongshow is also the sponsor of the NAHL TV platform on the NAHL website at NAHL.com. Gongshow is recognized as the hockey good industry's premier manufacturer of innovative, high quality, fashionable and trend setting clothing apparel for hockey athletes of all ages and abilities.