Watch Now: NAHL Plays of the Week, Nov. 24-30
December 2, 2014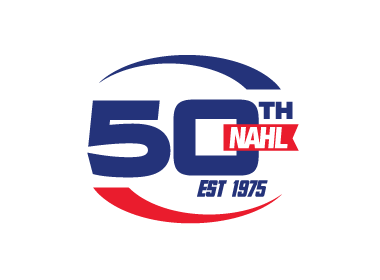 The North American Hockey League (NAHL) is pleased to continue the NAHL Plays of the Week, seen exclusively on NAHL.com this season.
The Plays of the Week can be viewed every week on the NAHL TV platform and features the top goals and saves of the week from NAHL games played Monday-Sunday that respective week. Plays must be submitted or nominated by member clubs.
These post-Thanksgiving plays are anything but leftovers as you get to see 15 great goals from this past week.
Do you have a goal or a save that you would like to see in the NAHL Plays of the Week? We want to hear from you! Email us your nominations and you could see them in next week's edition.
This week's edition features plays from the following:
Tim Athley - Minot Minotauros
Logan Rivard - Bismarck Bobcats
Casey Johnson - Minot Minotauros
Noah Batis - Keystone Ice Miners
Alex Falconer - Wichita Falls Wildcats
Aaron Miller - Minnesota Wilderness
Evan Giesler - Bismarck Bobcats
Billy Exell - Minnesota Wilderness
Kenny Hausinger - Odessa Jackalopes
Johnny Walker - Minot Minotauros
Austin Shaw - Wichita Falls Wildcats
Razmuz Waxin-Engback - Odessa Jackalopes
Nikita Litviak - Wichita Falls Wildcats
Dallas Gerads - Rio Grande Valley Killer Bees
Kevin Charyszyn - Wichita Falls Wildcats