Rage tabs Robinson head coach, general manager
January 16, 2010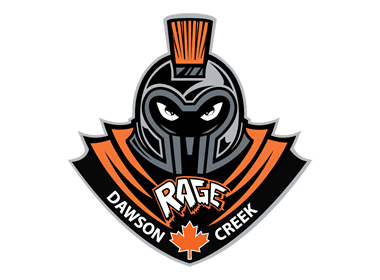 The Dawson Creek Rage, which will begin play in the North American Hockey League (NAHL) next season, has announced that Scott Robinson has been named the team's head coach and general manager.

Robinson has previous coaching experience in the British Columbia Junior Hockey League (BCHL) and the Kootenay International Junior League (KIJHL). He was named Coach of the Year in the BCHL in 2003-04 and 2006-07.

"This is great news for the team and we're very excited," said Pat Rorison, president of the DC Rage Hockey Society. "Scott has what it takes to make the team work and to provide leadership and hockey skills.

"The recruiting/hiring committee received many applications for this position and, after hours of review, Scott's abilities and experience placed him at the top of the list."

A former professional player with the NHL's Minnesota North Stars (he played one game in 1989-90) and the IHL's Milwaukee Admirals and Kalamazoo Wings, Robinson, from 100 Mile House, B.C., played junior hockey with the Seattle Breakers of the Western Hockey League (WHL) and collegiately at the University of Calgary.

"I cannot begin to say how happy I am with being chosen as the first GM and coach of Dawson Creek's entry into the NAHL," said Robinson. "The people that I've been in contact with over the entire process have been nothing but professional and positive. Having been raised in the central interior, I had definite expectations and hopes for the kind of people I'd meet in the Peace country. To a person, they all met or exceeded what I'd hoped to see.

"My involvement with the BCHL has made me aware of the efforts of this ownership group for some time," he added. "This group, who would not be denied, has laid a foundation for success that's unprecedented in this province. To entrust me with their first team makes me proud from Day 1. With this trust comes a great responsibility and I'll do my utmost to live up to the highest of expectations and represent the city and entire region with the integrity that I've witnessed from the people already in place. We will work relentlessly at icing a championship team.

"When adversity comes - and it will – we'll face it head on and pull together and, all along the way, we'll enjoy the challenge. I can't wait to get it done with and for the people of Dawson Creek."

Scott and his wife, Paulyne, have two sons.

For more information on the Rage, visit DCRage.com.