Watch Now: Inside the NAHL
November 26, 2014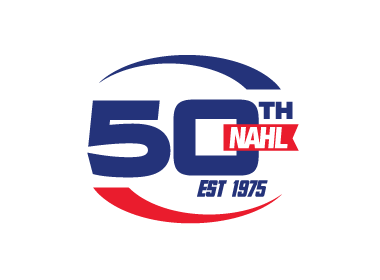 The North American Hockey League (NAHL) is proud to continue a new feature this season entitled: Inside the NAHL.
Inside the NAHL is a new program on the NAHL TV platform this season that will be a video show about all topics related to the NAHL. The program is hosted and produced by NAHL Director of Communications and Sales, Alex Kyrias.
"There are so many resources at our disposal and we feel like we can cover many topics throughout the season," said Kyrias. "With our latest episode, we wanted to focus more on the play and the extraordinary on-ice achievement that has recently taken place. Most of all, we want to have fun with this and take a step beyond what a traditional highlight show is all about. We just want fans to have a good time with it and hopefully come away with something new."
Inside the NAHL plans to go in-depth with coaches, scouts, alumni, players, league staff, team administrators, league partners and more.
This edition of Inside the NAHL features six interviews with some of those outstanding players who have recently earned NAHL awards. They include Forward of the Month Sebastian Vidmar from the Lone Star Brahmas, Defenseman of the Month Jakob Stridsberg from the Fairbanks Ice Dogs and Goaltender of the Month Alex Bitsakis from the Bismarck Bobcats.
The interviews also include those players' head coaches including Dan Wildfong from Lone Star, Trevor Stewart from Fairbanks and Layne Sedevie from Bismarck.