NAHL Welcomes the Chicago Hitmen for 2010-11
January 14, 2010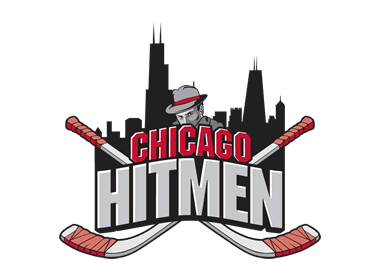 FRISCO, TEXAS - The North American Hockey League (NAHL) has announced that its Board of Governors has accepted the membership application of the Chicago Hitmen.
The team will begin play in the 2010-11 season and play its home games at the West Meadows Ice Arena in Rolling Meadows, Ill.
"There's such a rich hockey tradition in the Chicago area and we're excited to be a part of it," said NAHL Mark Frankenfeld. "Behind a sound ownership group committed to both the local community and player development, the Hitmen represents everything the NAHL stands for."
The Hitmen's owners are Mark Hammersmith and Dick Glass. The two also own the Chicago Force, a member of the Tier III Junior A Central States Hockey League (CSHL).
"We're proud to be accepted into one of the top Junior A leagues in North America, and we're excited to provide players the opportunity to compete in a major market and get exposure to college and professional scouts and coaches," said Hammersmith.
"The NAHL has a proven track record of moving and developing players on to highest levels of hockey, and it's a personal goal of ours to bring championship hockey back to Chicago."
Given the Hitmen's central location and proximity to a number of current NAHL teams, namely the Janesville Jets and the Springfield Jr. Blues, the league expects Chicago's arrival to create new geographic rivalries throughout the league.
The NAHL is also exploring the possibility of hosting a league-wide showcase or prospects event at the Hitmen's facility next season.
"Chicago is such a heavily-populated market and, with so many promising young players coming out of the area year after year, we're very much looking forward to expanding our presence there," said Frankenfeld.
The birth of the Hitmen marks the NAHL's return to the Windy City since the Chicago Freeze operated from 1997-2003 at the Fox Valley Ice Arena in Aurora, Ill.
"Having Chicago back in the league brings so much opportunity," said Frankenfeld. "Now players in the area can compete in the only Tier II Junior A league in the country without having to leave home."
For more information on the Hitmen, visit ChicagoHitmenHockey.com.
The North American Hockey League, the only USA Hockey-sanctioned Tier II Junior A league now boasting 21 teams from across the country, prides itself on the social maturity and skill development of student-athletes ages 16-20 with aspirations of advancing to collegiate and/or professional hockey.