15 recognized by NHL Central Scouting
January 11, 2010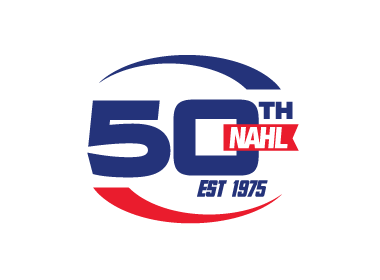 Traverse City North Stars forward Andy Huff is among the 15 current and former NAHL players listed on the NHL Central Scouting Bureau's midterm rankings of 2010 draft-eligibles.
Huff, a 17-year-old from Howell, Mich., is ranked No. 193 among North American skaters. The Ferris State University (CCHA) recruit has 19 goals for 28 points through 35 games this season.
Ranked No. 187 among North Americans is defenseman John Ramage, a member of the St. Louis Bandits' 2007-08 Robertson Cup championship team. The University of Wisconsin (WCHA) freshman was also part of Team USA's gold-medal-winning performance at the recent World Junior Championship.
Thirteen players who played in the NAHL as members of USA Hockey's National Team Development Program were also recognized by NHL Central Scouting: forwards Emerson Etem (13th), Jacob Fallon (50th), Jason Zucker (55th), Luke Moffatt (75th) and Bryan Rust (76th); defensemen Cam Fowler (3rd), Derek Forbort (11th), Jonathon Merrill (20th), Stephen Johns (28th), Justin Faulk (40th), Jarred Tinordi (42nd) and Kevin Clarke (132nd); and goaltender Jack Campbell (second among North American goaltenders).
NHL Central Scouting will release its final rankings in April prior to the 2010 NHL Entry Draft, which will be held in Los Angeles on June 25-26.