Motor City making noise in the North
January 11, 2010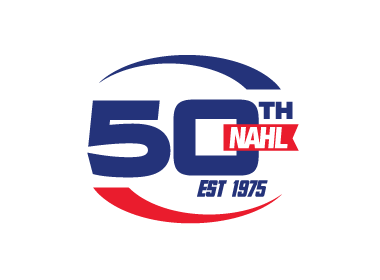 Read the full NAHL Weekly Release.
Hanging tough in the NAHL's tightly contested North Division, the Motor City Metal Jackets took another step in the right direction last weekend with two victories over the Marquette Rangers.
For the first-year Metal Jackets, it marked the first-ever weekend sweep in the program's history.
"That was an important weekend for our organization," said Metal Jackets head coach David Cole, whose team improved to 13-13-6 on the season." Getting those divisional points in the standings is obviously huge this time of year, but to get that sweep meant a lot for our morale."
RJ Kleiman struck for two goals and an assist as the Metal Jackets skated to a 5-3 win on Friday. John Scorcia notched the game-winning marker, and goaltender Randy Willis turned back 26 shots between the pipes.
The next night, Eric Millisor connected for a pair of goals, including the game-winner, in the Metal Jackets' 3-2 victory over the Rangers. Petrus Sipila notched the other Motor City goal, and netminder Jason Torf made 33 saves.
"I think we've been playing better than our record indicates, so we figured it was just a matter of time for us to put some back-to-back wins together," said Cole, whose team has suffered five shootout losses this season. "We're competitive every night; perhaps we just needed a break here and there."
Kleiman, the Metal Jackets' leading scorer, has been a steady offensive force the entire season. The 19-year-old from Dewitt, Mich., who will skate in the upcoming Sherwood/NAHL Top Prospects Tournament in Ann Arbor, Mich., now has 14 goals for 31 points through 32 games this season.
"RJ is a very important part of what we're doing here," said Cole. "He's consistently one of our best players, with and without the puck."
Another Top Prospects selection, defenseman Mike Monfredo has also impressed. The 19-year-old from Shirley, N.Y., has 16 points (two goals) to his credit after 32 games and his plus-18 rating ranks sixth in the entire NAHL.
"Mike is one of the top defensemen in the league, no question," said Cole. "He's such a versatile player with so much potential."
The Jackets' goaltending tandem of Torf, an 18-year-old from Hermosa Beach, Calif., and Willis, a 20-year-old from Fond du Lac, Wis., is meeting expectations as well. Both hold save percentages of over .900.
"These two guys are playing well and the rest of the team has a lot of confidence playing in front of them," Cole said of his netminders. "They make all the saves they need to and some they shouldn't, and that's the sign of a good goaltender."
Forwards Steve Brancheau, a 19-year-old Top Prospects-bound player from River Rouge, Mich., and Cody Wydo, an 18-year-old from Allen Park, Mich., are also making timely contributions at both ends of the ice.
"This is a very tight-knit team that's been one of the most enjoyable groups I've ever been involved with," said Cole. "We've been fortunate to recruit and acquire athletes who are good people from good families."
In short time, the Metal Jackets, through the enthusiasm and support of team owner Kenji Yamada, have also been able to build a sound following off the ice.
"It's great to see the local community get behind us and everything we're doing, and we're certainly committed to their efforts as well," said Cole. "We've been able to establish a lot of positive relationships since we arrived, and that's only going to continue."
The Metal Jackets have two players committed to Division I schools to date in Brice Geoffrion (University of Alabama-Huntsville) and Patrick Sullivan (Canisius College). Cole expects more players to follow suit, especially with three players heading to Top Prospects.
"There's no question we have a number of student-athletes who have the capabilities of playing Division I hockey, and, if we continue to succeed as a team, those opportunities will come and the guys know that."
And Cole sees no reason why the wins can't keep coming.
"We're in a very competitive division, but I'm optimistic this group will continue to grow together, improve and compete every night," said the coach.
AROUND THE NAHL

ALASKA AVALANCHE: In his only game of the weekend, forward Beau Walker (West Richland, Wash.) connected for a goal and an assist in the Avs' 5-4 loss to Fairbanks on Saturday.
ALBERT LEA THUNDER: With last weekend off, the Thunder returns to action on Tuesday for a game against Owatonna followed by a two-game set against Marquette beginning on Friday.
ALEXANDRIA BLIZZARD: Forward Alex Altenbernd (Moorhead, Minn.) put home three goals and an assist as the Blizzard rolled off three victories.
ALPENA ICEDIGGERS: Forward Ryan Timar (Novi, Mich.), an Air Force Academy recruit, scored both goals for the IceDiggers in their 7-2 loss to Traverse City on Saturday.
BISMARCK BOBCATS: Defenseman Sam Rendle (Grand Rapids, Minn.), a Bemidji State University recruit, picked up two assists, including one on Brett Bower's game-winning goal, in the Bobcats' 3-1 victory over Owatonna on Friday.
FAIRBANKS ICE DOGS: Forward Kyle Politz (Apple Valley, Minn.) connected for a goal and four assists as the Ice Dogs skated to a two-game sweep over Alaska. "Kyle is a pure skater who has game-changing speed," said head coach Josh Hauge. "He plays hard every night and is going to be a valuable asset to a college program next year."
JANESVILLE JETS: Forward Pat Dalbec (Superior, Wis.) struck for two goals as the Jets dropped a two-game set against St. Louis.
KENAI RIVER BROWN BEARS: The Brown Bears, who haven't played since Dec. 19, will travel to Fairbanks this week for a three-game series beginning on Thursday.
MARQUETTE RANGERS: Forward Tanner Kero (Hancock, Mich.), a Michigan Tech University recruit, and defenseman Nate Taurence (Trenton, Mich.) each fashioned three-point weekends as the Rangers dropped a pair of games to Motor City.
MOTOR CITY METAL JACKETS: Goaltender Jason Torf (Hermosa Beach, Calif.) turned aside 33 shots in the Metal Jackets' 3-2 triumph over Marquette on Saturday.
NORTH IOWA OUTLAWS: Defenseman David Mylrea (Brooklyn Park, Minn.) rang up a goal and an assist in the Outlaws' 5-2 loss to Alexandria on Friday.
OWATONNA EXPRESS: Defenseman Jake Suter (Oregon, Wis.) potted the overtime game-winning goal in the Express' 3-2 victory over Bismarck on Saturday.
SPRINGFIELD JR. BLUES: Off last weekend, the Jr. Blues return to action on Friday to begin a two-game series against South Division-leading Topeka.
ST. LOUIS BANDITS: Goaltender Tyler Bruggeman (Mankato, Minn.) backstopped the Bandits to a two-game sweep over Janseville, turning aside 42 of 46 shots.
TEXAS TORNADO: Forward James Howard (Canfield, Ohio) tallied a goal and an assist as the Tornado dropped two games to Topeka.
TOPEKA ROADRUNNERS: Goaltender Cooper Frederick (Tulsa, Okla.) made 40 saves in regulation and overtime as the RoadRunners bested the Tornado on Saturday, 3-2. "Cooper was very solid and made some big, timely saves," said assistant coach R.J. Enga.
TRAVERSE CITY NORTH STARS: Forward Garrett Thompson (Woodhaven, Mich.) tallied three goals in the North Stars' 7-2 win over Alpena on Saturday. "Garrett continues to be a leader, both on and off the ice," said head coach Anthony Palumbo. "He's been a big part of our success since coming back from Christmas break."
WENATCHEE WILD: In his only start last week, goaltender Brandon Jaeger (Champlin, Minn.) made 38 saves in the Wild's 6-1 victory over Wichita Falls on Friday.
WICHITA FALLS WILDCATS: Defenseman Zach Ledford (Folsom, Calif.), a Bentley University recruit, recorded three assists in the Wildcats' 6-3 victory over
Wenatchee on Saturday.