Bobcats' Jacobson commits to Air Force
January 6, 2010
by Paul Teeple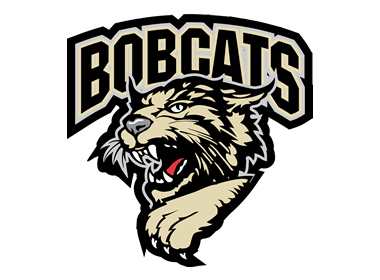 Coming off a big weekend on the ice, the good news keeps rolling in for Bismarck Bobcats forward Ryan Jacobson, who announced that he has committed to play his collegiate hockey at the United States Air Force Academy.
"It feels really good to know that my future is now taken care of, hockey-wise," said Jacobson. "It helps to focus on the ice; I don't have to worry about the big picture anymore, which lets me focus on taking it one shift at a time and one game at a time."
The news of Jacobson's commitment comes in the wake of the Denver native being named the NAHL Central Division Player of the Week. He currently sits second league-wide in goals scored with 19 and 23rd in overall league scoring with 28 points (19 goals).
Shaking off a slow month of November, Jacobson has bounced back to rack up six goals and four assists in his last seven games. He says that a big part of his resurgence is on-ice consistency with his linemates.
"One important thing has been our line with me, (Dominic) Panetta and (Tim) Serratore, and the chance (Bobcats head) Coach (Byron) Pool has given us to play together for over a month now," said Jacobson. "That's given us consistency and, as a result, chemistry. Just by watching the game tape, you can see how all of us have taken a big step forward since we got on a line together."
Jacobson will begin classes at Air Force in the fall of 2011 and will meet up with current teammate and 2010 USAFA freshman Jason Fabian, giving him another season to ply his trade with the Bobcats.
Air Force, coached by Frank Serratore, currently sits in first place in the up-and-coming Atlantic Hockey conference, but the on-ice product isn't the only thing that drew Jacobson to Colorado Springs.
"Ever since I lived near the Academy, I knew that's where I wanted to go," he noted. "It's a world-renowned academic institution with a beautiful campus and it'll provide me with all of the chances in the world after I graduate.
"Going to play hockey and go to school at Air Force is a real dream come true."