Top Prospects positions still up for grabs
December 18, 2009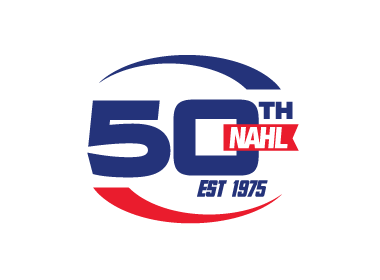 The Sherwood/NAHL Top Prospects Tournament might still be a month away, but there's a lot on the line leading up to Sunday - the start of the league's holiday break.

That's when the league standings lock in for the tournament's roster selection process, and the number of players each team is allowed to send to the highly scouted event is based on each team's winning percentage come that date, with higher percentages translating into more representation.

This year's event, which will be held January 18-20 at the Ice Cube in Ann Arbor, Mich., will again feature all-star teams from the NAHL's Central, North, South and West Divisions competing in a three-game, round-robin tournament.

Nearly 30 players who competed in last year's Top Prospects Tournament committing to Division I schools after the event, which annually attracts over 100 college and professional coaches and scouts.

Each roster, which will be chosen by the Top Prospects Tournament Selection Committee, will consist of 20 players.

In the three five-team divisions - the Central, North and South – the first-place team as of December 20 will send six players to Top Prospects; the second-place team five; the third- and fourth-place teams three apiece; and the fifth-place team two.

In the four-team West Division, six players will represent the first-place team; five will represent the second-place team; and four each will represent the third- and fourth-place teams.

Each division's coach will also select one wild card player to round out the rosters, which will be announced in the coming days.

The head coach of the team with the highest winning percentage in each division as of December 20 will serve as the head coach of their division's Top Prospects team, while the head coach with the second-highest winning percentage will serve as the assistant coach.
For more information on the Top Prospects Tournament, visit NAHLTopProspects.com.