NAHL welcomes Dawson Creek for 2010-11
December 16, 2009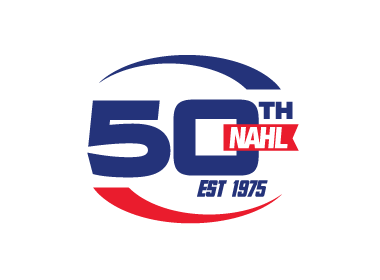 The North American Hockey League (NAHL) has announced that its Board of Governors has accepted the membership application of the Dawson Creek (British Columbia) Rage.

The team will begin play in the 2010-11 season and play its home games at the 5,000-seat EnCana Events Centre.

"Given the community's passion and the ownership group's commitment to building a successful organization, both on and off the ice, we're confident Dawson Creek will instantly be one of the premier junior hockey markets in all of North America," said NAHL commissioner Mark Frankenfeld. "The ownership's blueprint will unquestionably add to our rich tradition of developing student-athletes for college and professional hockey and, with the consent of USA Hockey and Hockey Canada, we're excited to have them part of our league."

"After three years plus, I'm excited to say we finally made it," said Pat Rorison, co-founder of the group that helped establish the team. "Many people have worked hard to bring a team to Dawson Creek and are excited about bringing Junior A hockey back to our community."

With a population of 60,000 in the area, Dawson Creek is located on the border of British Columbia and Alberta - 368 miles northwest of Edmonton and 782 miles northeast of Vancouver. The Rage will compete in the NAHL's West Division.

"This is very positive news and shows how the community can work together for over three years to make this team a reality," said Mike Bernier, Mayor of Dawson Creek. "It's truly a fantastic partnership.

"Not only will we see an anchor tenant in the EnCana Events Centre, this hockey team will help create an excitement and identity in our community. It will also provide opportunities for young hockey players throughout the Peace Region to someday dream about wearing a DC Rage sweater and playing hockey at a higher level."

The Rage is the second NAHL team to be based out of Canada in the league's 34-year history; the Fernie (British Columbia) Ghostriders were members of the league in 2003-04.

"Having a main tenant in the EnCana Events Centre will bring many positive benefits to the facility and community," said Ryan MacIvor, general manager of the EnCana Events Centre. "Having another 31 events at the Centre will balance out our already aggressive events schedule. This is great news for the community and the region."

For more information on the Rage (a.k.a. DC RAGE), visit the team's temporary Web site at DCRage.com.

The North American Hockey League, the only USA Hockey-sanctioned Tier II Junior A league boasting 19 teams from across the country, prides itself on the social maturity and skill development of student-athletes ages 16-20 with aspirations of advancing to collegiate and/or professional hockey.