NAHL, NAPHL partner with Sherbrook Hockey
December 16, 2009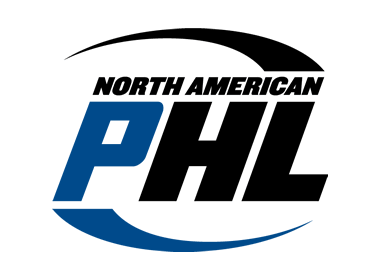 The North American Hockey League (NAHL) has announced that Sherbrook Hockey Company (SBK) has been named the Preferred Goaltender Equipment Supplier of the NAHL and the North American Prospects Hockey League (NAPHL).

"To partner with Sherbrook Hockey is an exciting opportunity for our league, specifically our current and future goaltenders," said NAHL commissioner Mark Frankenfeld. "Sherbrook's expertise and professionalism speaks for itself and we couldn't be happier to have them play a role in the development of our student-athletes."

"Sherbrook Hockey is proud and privileged to be associated with the North American Hockey League and the North American Prospects Hockey League," said SBK president Georges Guibault. "This goaltending partnership is a great opportunity to showcase the SBK product line through two of the top developmental leagues in North America."

As part of the agreement, SBK will serve as the official sponsor of the NAHL Goaltender of the Week Award, Goaltender of the Month Award and Goaltender of the Year Award. It will also sponsor the All-NAHL First- and Second-Team Goaltenders, as well as the All-Divisional Goaltenders.

SBK will also sponsor the NAHL Top Prospects Tournament and Robertson Cup Championship Tournament Top Goaltender Awards, as well as the Top Goaltender Awards for the NAPHL.

Notable goaltenders who played in the NAHL include: the Buffalo Sabres' Ryan Miller; the Pittsburgh Penguins' Brent Johnson; Atlanta Thrashers prospect and 2005 Frozen Four MVP Peter Mannino; St. Louis Blues prospect Ben Bishop; and 2001 Dallas Stars first-round draft pick Jason Bacashihua.

Dedicated to hockey players with attitude and passion, SBK Hockey offers a complete line of composite hockey sticks and protective equipment, including protective goaltender equipment. For more information on SBK, visit SBKHockey.com.

The NAHL, the only USA Hockey-sanctioned Tier II league boasting 19 teams from across the country, prides itself on the social maturity and skill development of student-athletes ages 16-20 with aspirations of advancing to collegiate and/or professional hockey.

In its first season, the NAPHL is comprised of 24 programs from across the country that compete at the Tier I Midget AAA level. Third-four teams (20 Midget Major, 14 Midget Minor) play in each of the league's five tournaments for the right to be crowned NAPHL champions. For more information on the NAPHL, visit NAPHL.net.