Coming Soon: Inside the NAHL
October 9, 2014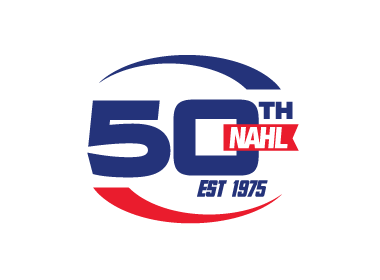 The North American Hockey League (NAHL) is proud to present a new feature this season entitled: Inside the NAHL.
Inside the NAHL is a new program on the NAHL TV platform that will be a video show about all topics related to the NAHL. The program will be hosted and produced by NAHL Director of Communications and Sales, Alex Kyrias.
"I believe the NAHL is in the middle of a 'Golden Era,' and with the technology available today, we felt it was necessary to expand our coverage from a league-wide perspective," said Kyrias. "With the number of exceptional things that are going on right now in the NAHL, from the number of NCAA commitments, to the number of players recognized by NHL Central Scouting, the record number of fans coming to games, to the success of our events… all of it has a story that needs to be told."
Kyrias continued… "We also have a vast network of team personnel at our disposal and our plan is to feature all 24 teams in the league during the course of the 2014-15 season. We also plan to take on more human interest stories that extend beyond the arena, because there are some remarkable stories out there that need to be told."
Inside the NAHL plans to go in-depth with coaches, scouts, alumni, players, league staff, team administrators, league partners and more.
The debut show will feature an interview with former NAHL head coach Jon Cooper, who is currently the head coach of the NHL's Tampa Bay Lightning. It will also feature a sit down with Pete Carlson, the General Manager of the Schwan Super Rink in Blaine, Minnesota, the host facility of the NAHL Showcase. Inside the NAHL will have an exclusive interview with NAHL Commissioner Mark Frankenfeld.
Inside the NAHL will also feature news topics and items from the NA3HL, as well as, the NAPHL, which are the leagues in the developmental ladder that build up to the NAHL.
Stay tuned to NAHL.com for the debut of Inside the NAHL… coming soon!