Jets beginning to take flight in North Division
December 7, 2009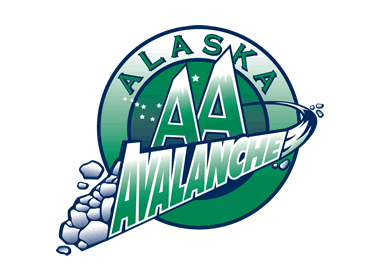 Read the full NAHL Weekly Release.
The Janesville Jets have flown under the radar for much of the early part of the season, but recent success - including a three-game sweep over the Motor City Metal Jackets last weekend - now has the first-year NAHL club sitting in second place in the North Division standings.

"I thought the guys played well, especially for not having played a game in 12 days," said Jets head coach Dane Litke, whose team improved to 14-10-2 on the season. "And it's nice jumping into second place, but, if you look at the North Division, it's very tight from top to bottom."

The Jets opened the week with a 6-4 victory on Thursday. Six different players lit the lamp for Janesville, with Jordan Bancroft connecting for the game-winning goal. Ross Mauermann (goal, assist) and Zack Smoot (two assists) both fashioned two-points nights, and goaltender Jeff Sadjadi turned aside 25 shots.

Billy Mulligan rang up a goal and an assist the next night and Ethan Nauman connected for the game-winner as the Jets doubled up Motor City, 4-2. Sadjadi made 15 saves in goal.

On Saturday, Rui Encarnarcao scored in regulation and Mauermann put home the only goal in the shootout as the Jets bested Motor City, 2-1. Sadjadi turned back 36 shots in regulation and overtime and all five in the shootout to pick up his third win in as many nights.

"I'm very happy with our start; to be honest, very surprised," said Litke, whose team's 30 points ranks one fewer than Traverse City in the North. "I was hoping for us to be competitive and be around .500 by Christmastime, and I hope the guys continue to play well."

Sadjadi was the difference last weekend against Motor City. The 20-year-old from Faribault, Minn., who started the season in Alaska, came up big at critical times to up his record to 6-2 since being acquired from the Avalanche.

"He played very well and made some huge saves for us," said Litke.

That's not to shortchange the other half of the Jets' goaltending tandem, Matt Wichorek, who has seven wins on the season to go along with a .905 save percentage. The veteran who played with the Springfield Jr. Blues last season was set to start Saturday's game against Motor City, but was sidelined due to illness.

"Obviously, Geoff had a great weekend and was a big reason why we were successful, but it's important to be in a situation where you have two reliable goalies and that's what we have right now."

The Jets' recent success has also been fueled by the strong play of Encarnarcao. After a slow start to his first NAHL season, the 19-year-old from White Plains, N.Y., rattled off 11 goals in 11 games in October.

Through 26 games, he leads the team in scoring with 25 points on 16 goals - stats not lost in the college recruiting circles.

"He has a lot of natural ability and has drawn some attention from Division I schools," said Litke.

The club's veteran core, namely forward Cam Severson, who played last season with the Wenatchee Wild, defensemen Mike Thompson (Marquette Rangers), Mike Schenfeld (Traverse City), Beau Burgau (Wenatchee) and Wichorek, have played a key role in the team's good fortunes as well.

"They've been very good for us and have been great leaders, both on and off the ice," said the coach. "It's nice when you have some experience on your team and in the locker room."

The first-year juniors haven't disappointed either. In addition to Encarnarcao, Mauermann and Nauman, the team's third-leading scorer, forwards Derek and Larkin Jacobson, both of whom see important minutes in all situations, have wasted no time acclimating to the rigors of the NAHL.

"If we didn't get a lot of contributions from all of our first-year players, we wouldn't be in the position we are now," said Litke.

Team chemistry has also given the Jets a boost, and Litke has been especially impressed with his players' fabric off the ice.

"Sometimes, when players are from everywhere their personalities clash, but we have a group that likes each other and will play for one another," said the coach. "They're not afraid to work hard and they enjoy coming to the rink everyday.

"They're a good group of kids away from the rink as well. I think one of the best compliments you can get is when you're on the road at a hotel or a restaurant and a complete stranger tells you what a good group of kids you have. To me, that says a lot about the quality of people you have in your organization."

And characteristics colleges value as much as goals and assists. Although the Jets don't have any players committed to a Division I program to date, Litke is confident that a number of his student-athletes will be afforded deserved opportunities with continued progress, both on and off the ice.

"We've certainly had some interest," said the coach. "We've have a few looks from Division I schools and I think, being a new team in the NAHL, it'll take a little time for some commitments, but as long as we're successful as a team, it'll mean more success for our players individually."

In order to do that, according to Litke, the Jets need to continue to build consistency - something that's troubled the squad in the early goings.

"The biggest problem our team has had is handling success," said the coach. "We've been trying, as a coaching staff, to keep moving forward and telling the players that what they've done in the past is the past.

"We want the guys to keep pushing ahead and get better as players and, more importantly, as a team."

And there's no better place to do that than Janesville, where the first-year club has been welcomed with open arms in and around town.

"The fans and the community have been great and we've gotten a lot of support during our home games," said Litke. "I know the players get excited when the arena is almost filled to capacity and it shows that Janesville has some great people and great fans in the community.

"It's nice to see a town like Janesville embrace this hockey team, especially with the way the economy has hit this area."

AROUND THE NAHL

ALASKA AVALANCHE: Defenseman Jake Williams (Duluth, Minn.) connected for a goal and three assists as the Avalanche dropped three games to Fairbanks.

ALBERT LEA THUNDER: Forward Chris Cass (Lakeville, Minn.) struck for three goals and an assist as the Thunder split a home-and-home series with North Iowa.

ALEXANDRIA BLIZZARD: Forward Simon Cederborg-Nilsson (Sweden) scored two of the Blizzard's three goals as Alexandria dropped decisions to Owatonna (2-1) and Bismarck (5-2).

ALPENA ICEDIGGERS: Forward Nick Taurence (Trenton, Mich.), the IceDiggers' leading scorer with 21 points, potted the game-winning goal in Alpena's 3-0 victory over Traverse City on Friday.

BISMARCK BOBCATS: Air Force Academy recruit Jason Fabian (Roseau, Minn.), a forward, rang up a hat trick, including the game-winning goal, in the Bobcats' 5-2 triumph over Alexandria on Saturday. "It's nice to see Jason have a breakout game," head coach Byron Pool said. "He's been a leader on our hockey team all year and you can't help but feel good for a player when they're rewarded for their hard work."

FAIRBANKS ICE DOGS: Goaltender Mike Taffe (Maple Grove, Minn.) backstopped the Ice Dogs two a three-game sweep over Alaska, turning aside 66 of 72 shots. He's won his last nine starts.

JANESVILLE JETS: Head coach Dane Litke is thankful his team came away with two points in its 2-1 shootout win over the Metal Jackets on Saturday. "We were very fortunate, because I thought Motor City outplayed us for most of that game," he said.

KENAI RIVER BROWN BEARS: With last weekend off, the Brown Bears play a home-and-home series with Alaska on Tuesday and Wednesday before hosting Fairbanks for a two-game set beginning on Saturday.

MARQUETTE RANGERS: With last weekend off, the Rangers will host Traverse City for three games this week beginning on Thursday.

MOTOR CITY METAL JACKETS: Forward Billy Balent (Waterford, Mich.) rang up three goals and two assists as the Metal Jackets went 0-2-1 against Janesville.

NORTH IOWA OUTLAWS: Forward Tyler Klein (Fargo, N.D.) struck for three goals and three assists in three games - a two-game split against Albert Lea and victory over Owatonna.

OWATONNA EXPRESS: Forward Cory Thorson (Crystal, Minn.) assist on both goals in the Express' 2-1 victory over Alexandria on Friday.

SPRINGFIELD JR. BLUES: Defenseman Wally Cossette (Maple Grove, Minn.) put home a goal and an assist in regulation in the Jr. Blues' 4-3 shootout victory over Wichita Falls on Wednesday.

ST. LOUIS BANDITS: Forward Craig Kitto (Ashburn, Va.) scored the game-winning goal in the Bandits' 2-1 win over Wenatchee on Saturday and the only goal of the shootout in another 2-1 victory over the Wild on Sunday.

TEXAS TORNADO: Forward Jamie Howard (Canfield, Ohio) notched the game-winning goal in the Tornado's 4-3 triumph over Topeka on Friday.

TOPEKA ROADRUNNERS: In his first games since Nov. 1, forward Alec Hagaman (Peoria, Ill.) tallied three goals - both in the RoadRunners' 2-1 victory on Saturday - and an assist in a two-game split with Texas. "Alec made an immediate impact in our lineup," said assistant coach R.J. Enga. "He competed hard all weekend and capitalized on his chances on Saturday night."

TRAVERSE CITY NORTH STARS: Despite the North Stars' recent inconsistency, goaltender Drew Strandberg (Thunder Bay, Ontario) has held steady. "He's become one of the top goalies in our league and the most consistent player on our team," said head coach Anthony Palumbo.

WENATCHEE WILD: Wenatchee forward Christian Hilbrich (Clarendon Hills, Ill.) scored all of the Wild's goals (three) as it fashioned a 1-1-1 mark against St. Louis. He leads the league with five game-winning markers.

WICHITA FALLS WILDCATS: Forward Dan Sexton (Apple Valley, Minn.), who played in Wichita Falls in 2005-06, made his NHL debut with the Anaheim Ducks in a 5-4 shootout loss to the Minnesota Wild on Friday night.