Pair of Ice Dogs make Division I plans
December 4, 2009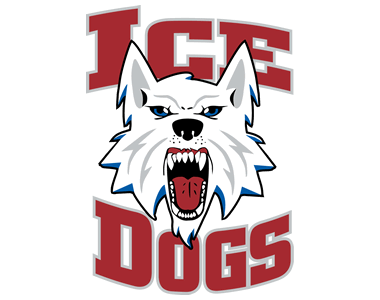 The Fairbanks Ice Dogs have announced that forward Michael Juola has committed to Brown University (ECAC) for next year, while forward Jared Linnell will attend the University of Alaska-Fairbanks (CCHA) beginning in the 2011-12 season.

Juola, a 20-year-old from Lake Forest, Calif., leads the NAHL in scoring with 41 points (11 goals) through 28 games.
"Mike is an unbelievably skilled hockey player who'll do very well in college hockey," said Ice Dogs head coach Josh Hauge. "We've watched Mike grow from an offensive talent to a complete player and we're excited to watch him at Brown."

Linnell, a 16-year-old from North Pole, Alaska, has a goal in seven games this season.
"Jared is a tireless worker who's going to be a force in college hockey," said Hauge. "We believe he's one of the top 1993-borns in the country. It's very rare where a young man can play his whole career in one town, but Fairbanks is one place where a kid can do that."

Juola and Linnell are the first two players from this year's Ice Dogs team to commit to Division I schools.

AMIN BACK IN TC: The Traverse City North Stars like Ryan Amin so much, they picked him up twice.

The former North Stars tendered who signed with the club in December 2007 and played 13 games with Traverse City in 2008-09 was re-acquired from Kenai River in a three-way trade that sent forward Sean Keane to Wichita Falls.

Amin, a 5-foot-11, 185-pound forward from Canton, Mich., had a goal and a pair of assists in 12 games this season with the Brown Bears.

"We've got Kellin (Ainsworth) out with an injury, Kyle Jean is home with the flu, and we might have to dress as few as 10 forwards this weekend," said Stars head coach Anthony Palumbo. "So we're looking to get Ryan in the mix right away. He's a strong kid, and brings some more grit and toughness to our team. He's also a versatile player that can go in at center or play on the wing."

Amin played his final year of Midgets with Compuware prior to signing with TC. He had eight goals and as many assists in 25 league games with that club in 2007-08. Keane, a Honeybaked Midget product, appeared in seven games this year for the North Stars, and recorded his first junior goal last weekend in a 4-1 win over Alpena.

"We think the world of Sean, and he's going somewhere where he'll have a bigger role," Palumbo said. "This has the makings of a positive deal for everyone involved."