Rendle's dream realized with Bemidji commitment
December 3, 2009
by By Paul Teeple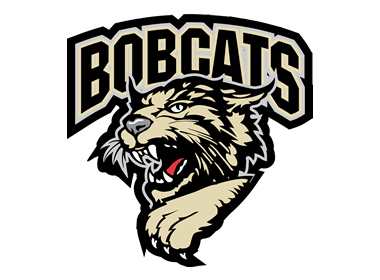 Bismarck Bobcats defenseman and lifelong Bemidji State University hockey fan Sam Rendle has fulfilled a longtime dream, announcing that he has committed to play his collegiate hockey for the Beavers.

"Growing up about 45 minutes away from Bemidji, I've been to my fair share of Beavers games," said Rendle, who hails from Grand Rapids, Minn., "But I never thought I'd get a chance to play for the one school I've always wanted to go to."

The commitment to BSU caps a strong month of November which saw Rendle rack up three goals and five assists with a plus-3 rating in nine games while securing NAHL Central Division Player of the Week awards on both Nov. 2 and Nov. 23.

"Sam has come on really strong in the past month, and not just statistically," said Bobcats head coach Byron Pool. "He's become very strong in his own end and established himself as a top defender in our league.

"We've known for awhile that he has Division I potential and now (Beavers head) coach (Tom) Serratore is getting a terrific player in Sammy."

The offensively gifted blueliner is tied for sixth in scoring among NAHL defensemen with five goals for 16 points. A special-teams regular, he's also tied for third among league defenders with four power-play goals.

Despite the strong numbers and a college commitment in hand, Rendle knows full well there's work left to be done.

"It's great to know there'll be a next level for me, but it's not good enough to just get the offer and go play (at Bemidji)," he said. "I want get to the point where I can get to school and be ready to step in and contribute everyday and not be an every-other-night kind of guy."

The Beavers, who played in the 2009 Frozen Four, will make the jump to the WCHA - considered one of the top conferences in all of college hockey - starting in 2010-11.

And, as if the elite level of collegiate hockey and lifelong fandom weren't enough, Bemidji State held yet another draw for the first-year Bobcat.

"It's a really great teaching school," added Rendle, "and academically I want to study to become a teacher. My dad (Pat Rendle) got his Masters Degree at Bemidji State for that, so things worked out just perfectly."

Rendle is the third Bobcat to commit to a Division I program, joining Jason Fabian (Air Force, Atlantic Hockey) and Gavin Hartzog (University of Wisconsin, WCHA). Rendle is the first Bobcat to commit to a D-I school during the 2009-10 season.