Tomahawks goalie Bednard earns win in Prospects game
September 26, 2014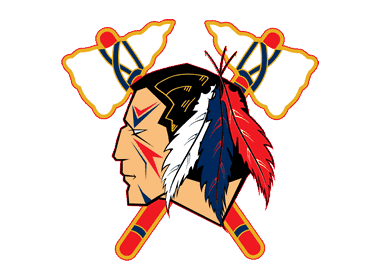 Johnstown Tomahawks and NAHL goaltender Ryan Bednard stopped 19 of 21 shots, earning the victory as Team Grier defeated Team Olczyk 6-3 in the CCM/USA Hockey All-American Prospects Game on Thursday night in Buffalo.
Bednard replaced starting goaltender Luke Opilka halfway through the second period with the game tied at one. His team took a 3-1 lead thanks to goals by Jeremy Bracco and Karch Bachman at 13:10 and 14:27. Team Olczyk cut the deficit to one, as Tom Novak scored at 16:44.
Team Grier extended the lead to 6-2 in the third period, thanks to goals from Jack Eichel, Bracco, and Connor Moynihan. Team Olczyk added one more goal to set the final score with 52 seconds remaining in the third period.