Topeka defenseman Scherer makes NCAA DI commitment
September 24, 2014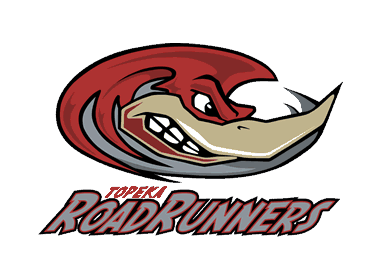 By Arch Ecker, Topeka RoadRunners
The Topeka RoadRunners of the NAHL are proud to announce defenseman Will Scherer has committed to play NCAA Division I hockey for Brown University in Providence, RI.
Scherer came into the NAHL in the 2013-14 season where he appeared in 45 games for the Springfield Jr. Blues. He got started on the ice at an early age. "My parents got me started skating as young as 2 but I would have to say that I was about 5 when I actually started playing hockey", he recalls. "My family is what influenced me to start playing. I have two older brothers that also played and my parents started me down the path." The native of St. Charles, MO has been able to stay relatively close to home. "I played youth hockey in St. Peters, Missouri before joining the St. Louis AAA Blues. I stayed with the AAA team all the way up to midget major, which is where I played before coming to the NAHL."
He joined the RoadRunners during the teams Home Opening weekend, making his debut in the RoadRunners second game of the year. It was during the NAHL Showcase Tournament that he finalized the commitment.
"I've always done pretty well in school so I wanted to choose a college that not only has a strong hockey program, but great academics as well. I like Brown because it offers both of those opportunities", Scherer explains. His Showcase performance was brilliant, highlighted by the game winning goal in a franchise-high 12 round shootout, then punctuated the week by scoring a beautiful goal on a 2-on-1 rush two days later, his first regular Junior A goal.
Whether Scherer heads to Brown next season or the one after remains to be decided between him and the Brown coaches. His major undecided at this time, he admits leaning toward finance or business. The commit is a big relief. "It definitely lets off a lot of pressure knowing that I have a place to play after juniors. I'm very excited to be a part of a great school and hockey program."
Scherer is grateful for those who've helped him along the way. "I want to thank God for all of the great opportunities that I have been given. I would like to thank my parents for standing behind me every step of the way. They have sacrificed a ton so that I could achieve my goals and I wouldn't be where I am today if it weren't for their efforts. I would also like to thank my advisor, Howard Hutton, and my coaches and teammates over the years for helping me grow as a player. Lastly, I would like to thank the Topeka RoadRunners organization for making me a part of the family in such a short time period. The players and coaches have been first class and I'm looking forward to a great year here (in Topeka)!
He becomes the fourth member of the current roster to lock down his college plans. Drew Vogler and Shawn Brennan (Merrimack) along with Teddy Rotenberger (Alabama-Huntsville) have secured Division I commitments. He will be the second RoadRunner alum to attend Brown, following Davey Middleton who is currently in his sophomore season.