Watch Now: NAHL Plays of the Week, Sept. 15-21
September 23, 2014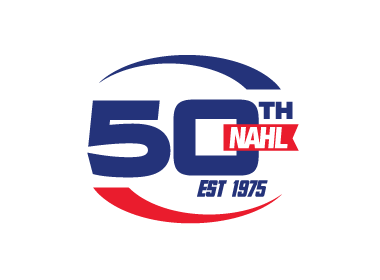 The North American Hockey League (NAHL) is pleased to continue the NAHL Plays of the Week, seen exclusively on NAHL.com this season.
The Plays of the Week can be viewed every week on the NAHL TV platform and features the top goals and saves of the week from NAHL games played Monday-Sunday that respective week. Plays must be submitted or nominated by member clubs.
There was a lot of action to chose from at the 12th annual NAHL Showcase. Here is some of the best goals from the event.
Do you have a goal or a save that you would like to see in the NAHL Plays of the Week? We want to hear from you! Email us your nominations and you could see them in next week's edition.
This week's edition features plays from the following:
Johnny Walker - Minot Minotauros
Kevin Charyszyn - Wichita Falls Wildcats
Ryan Polin - Topeka RoadRunners
Kenny Hausinger - Odessa Jackalopes
Yu Hikosaka - Topeka RoadRunners
Nick Farmer - Wichita Falls Wildcats
Joseph Hall - Topeka RoadRunners
Matt Koch - Wichita Falls Wildcats
Razmuz Waxin-Engback - Odessa Jackalopes
Austin Shaw - Wichita Falls Wildcats
Andrew McLean - Odessa Jackalopes
Will Scherer - Topeka RoadRunners